Milwaukee Brewers Vs Los Angeles Dodgers Live Stream, TV Channel, Live Score Updates: NLCS Game 3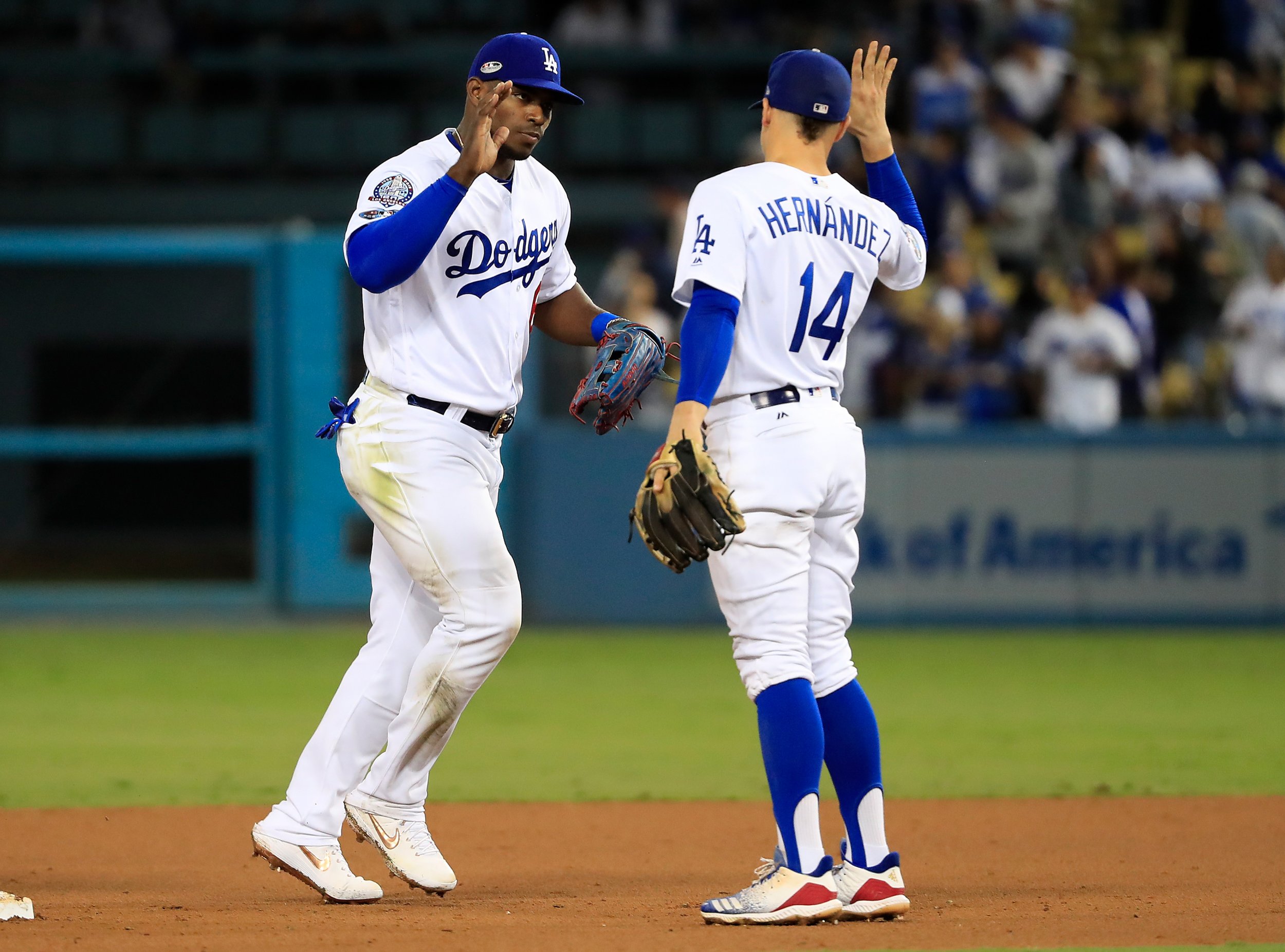 The National League Championship Series between the Milwaukee Brewers and Los Angeles Dodgers will resume on Monday night with the series tied at 1-1.
The Brewers took game one at home with a 6-5 win on Friday. The Dodgers bounced back with a 4-3 victory on Saturday to even the series before returning to Dodger Stadium this week.
Trailing 3-0, Los Angeles rallied to score four runs between the seventh and eighth innings to defeat Milwaukee and even the series, which included Justin Turner's 2-run home run in the eighth.
Here's more info about tonight's game:
Brewers vs. Dodgers
Time: 7:39 p.m. ET Monday Night (tonight)
Betting odds: Dodgers -4.5; over/under -7.5
TV channel: ESPN
Live Score:
Milwaukee- 4, Los Angeles- 0, Final
Live streaming: Fubtotv.com (you can get a free trial for seven days). You can also get live streaming on MLB.com and FoxSportsGo, though subscriptions are required.
Los Angeles will have Walker Buehler on the mound tonight. Buehler went 8-5 and recorded 151 strikeouts and a 2.62 ERA in 2018, but looks to bounce back from a disappointing start in the NLDS, which saw him allow a season-worst five runs against the Atlanta Braves.
Milwaukee will start Jhloulys Chacín, who went 15-8 and recorded 156 strikeouts and a 3.50 ERA during the regular season. Chacín is coming off a strong performance in Game 2 of the NLDS, which included five scoreless innings against the Colorado Rockies.
The Brewers have been one of the visiting teams in baseball with a 45-37 record on the road and a 50-23 record in games as an underdog during the regular season.
The Dodgers went 45-37 in home games during the regular season look to continue momentum from a late-game rally in Saturday's win.
See Brewers vs. Dodgers live updates here once the game begins (you may have to click on the link if viewing on a mobile phone):
Tweets by ‎@Brewers and @Dodgers