Milwaukee Brewers Vs Los Angeles Dodgers Live Stream, TV Channel, Live Score Updates: NLCS Game 4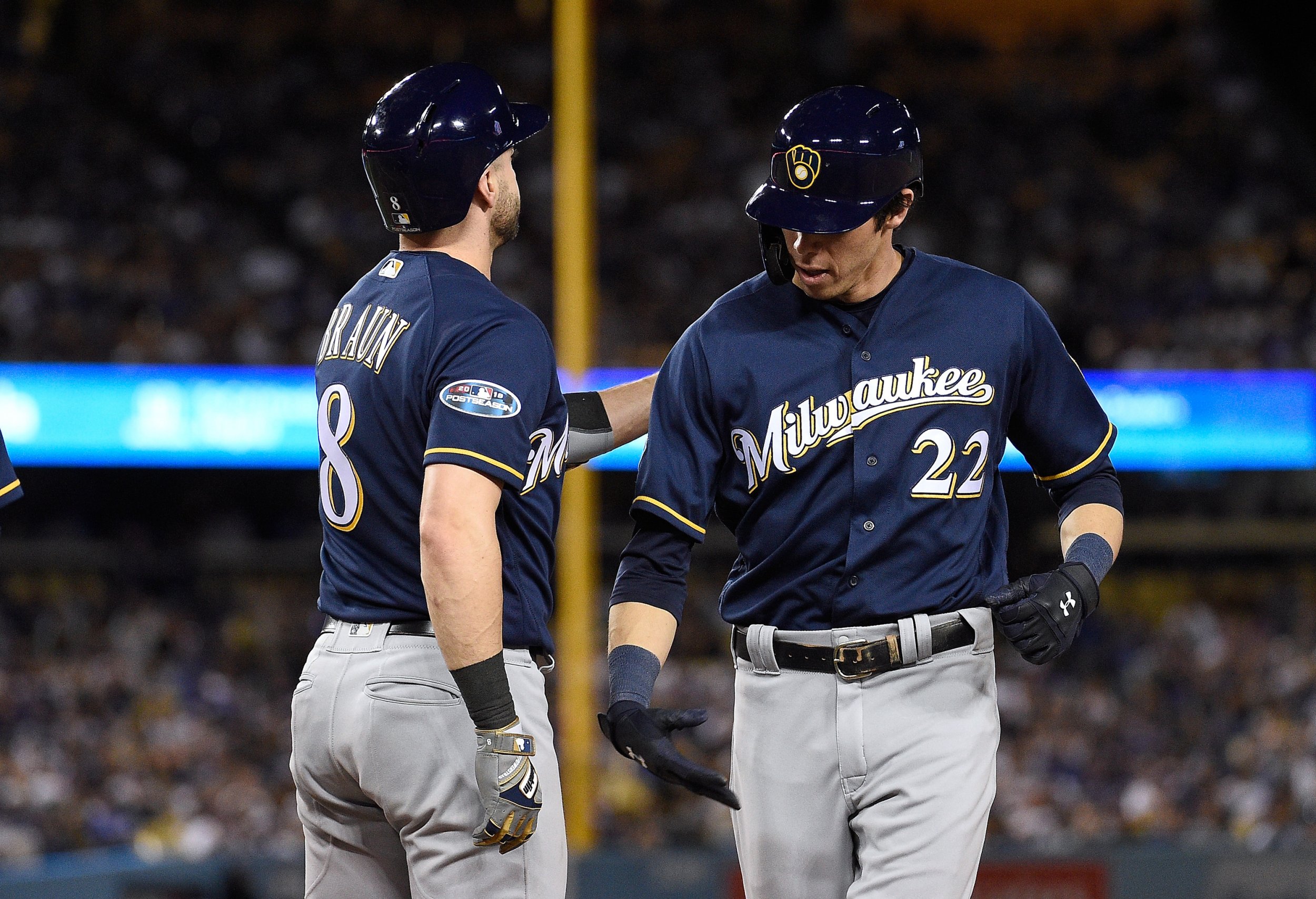 The National League Championship Series between the Milwaukee Brewers and Los Angeles Dodgers will resume on Tuesday night with the Brewers leading 2-1.
Milwaukee cruised to a 4-0 victory in Game 3 on Monday thanks to a strong performance by starting pitcher Jhoulys Chacin, who went 5.1 innings and allowed zero runs, three hits and two walks, while also recording six strikeouts.
Shortstop Orlando Arcia provided the game's only home run with a 2-run shot to right field in the seventh inning.
Here's more info about tonight's game:
Brewers vs. Dodgers
Time: 9:09 p.m. ET Tuesday Night (tonight)
Betting odds: Dodgers -1.5; over/under -7.5
TV channel: FS1
Live Score:
Los Angeles- 2, Milwaukee- 1, Final
Live streaming: Fubtotv.com (you can get a free trial for seven days). You can also get live streaming on MLB.com and FoxSportsGo, though subscriptions are required.
Milwaukee will start lefty Gio Gonzalez who pitched two innings and allowed one earned run, one hit and recorded one strikeout during the Brewers' Game 1 win over the Dodgers.
Los Angeles will start fellow lefthander Rich Hill in Game 4. Hill earned a win after pitching 4.1 innings and allowing two earned runs, four hits and five walks, while also recording three strikeouts in a 6-2 victory over the Atlanta Braves in the ALDS.
The Dodgers will also need a better performance from star shortstop Manny Machado, who has garnered criticism for his lack of hustle during the NLCS, which he said was "not his cup of tea" in response to the critque.
The Brewers have been one of the visiting teams in baseball with a 45-37 record on the road and a 50-23 record in games as an underdog during the regular season.
The Dodgers went 45-37 in home games during the regular season look to continue momentum from a late-game rally in Saturday's win.
See Brewers vs. Dodgers live updates here once the game begins (you may have to click on the link if viewing on a mobile phone):
Tweets by ‎@Brewers and @Dodgers