'We've Arrived': Are the Milwaukee Bucks the NBA's New Big Thing?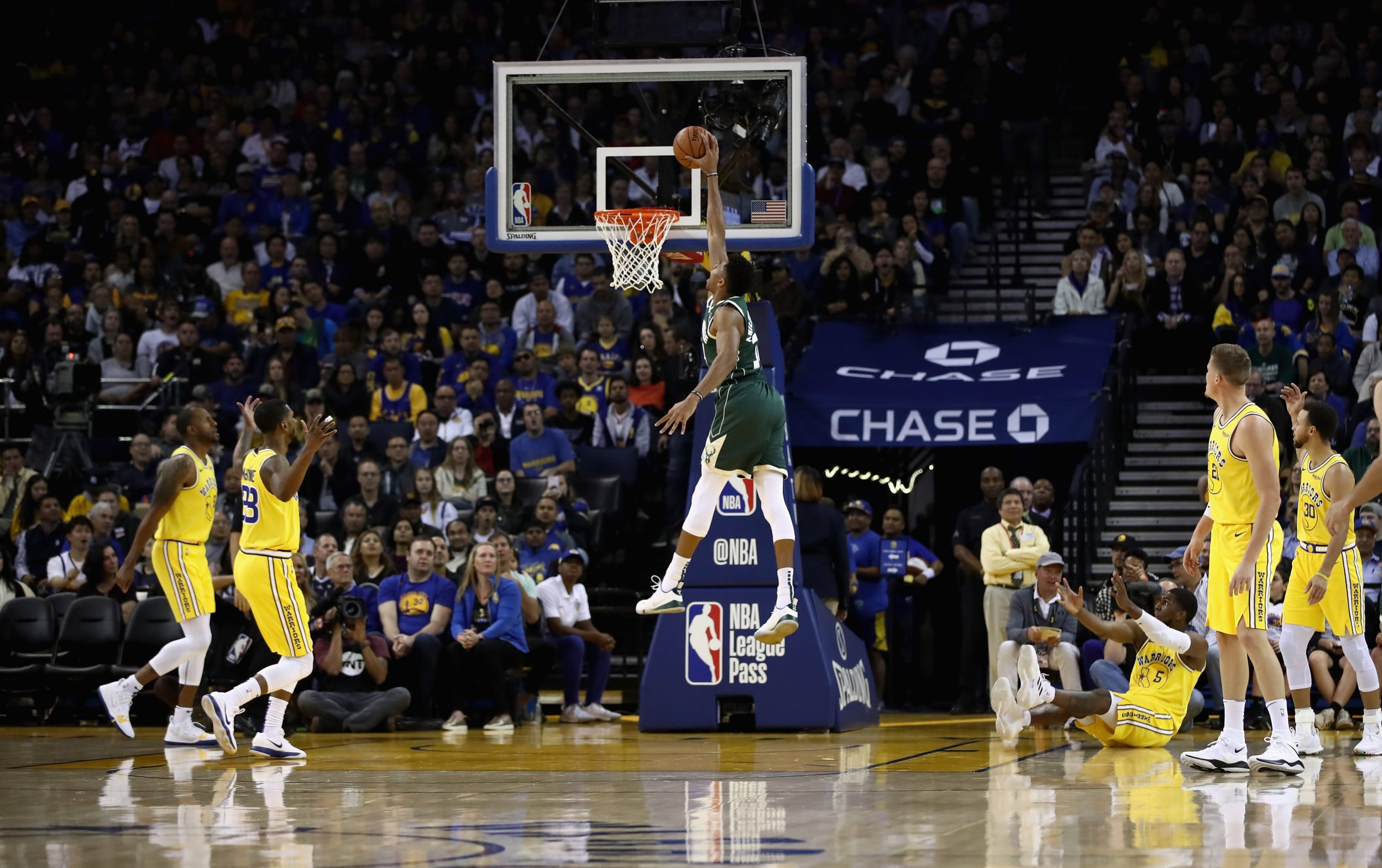 Giannis Antetokounmpo believes the Milwaukee Bucks have done enough this season to force the other 29 NBA teams to sit up and take notice.
On Thursday night, the Bucks ended the Golden State Warriors' eight win streak with a commanding 134-111 victory at the Oracle Arena. The win improved their record to 9-2, as Milwaukee strengthened their grip on second spot in the Eastern Conference.
The Greek Freak, who scored 24 points on 7-of-16 from the floor, adding nine rebounds and four assists, was left in doubt as to what beating the defending NBA champions on their home court meant.
"We've arrived," he told TNT after the game. "We just got to keep getting better every day and play good basketball."
The 9-2 record is the Bucks' best start to a season since they went 8-3 to begin the 2009-10 campaign. Back then, however, Milwaukee lost eight of its next nine games and only managed to bring its record back to .500 by the end of February, before finishing 46-36.
With two more road games coming up in Los Angeles against the Clippers and in Denver before a run of six games at home, there is every chance the Bucks won't endure the kind of wobble that derailed them nine years ago.
Shaquille O'Neal was certainly impressed by the way Milwaukee dispatched the Warriors. "The way they played tonight was inspiring," Shaq said on NBA on TNT. "They stepped up to the challenge. They are very long and athletic and this something other team should watch."
It is hard to argue with Antetokounmpo as Milwaukee has so far looked every bit of a dominant force in the East, even more so than Boston and Philadelphia, who have long been thought of as the next dominant force in the conference.
The decision to appoint Mike Budenholzer as their new head coach in the summer is clearly paying off, as the former Hawks head coach has revolutionized the Bucks' offense.
Milwaukee has the NBA's fourth-best offense in terms of points scored and it ranks sixth in field goal percentage. The figure that best illustrates the impact Budenholzer has had on the Bucks, however, is the number of three-point attempts. No other team in the league has shot more from beyond the arc than Milwaukee this season, thanks to an increased emphasis on spacing the floor.
With Antetokounmpo often playing at center surrounded by four shooters, the Bucks have transitioned into the style of play that's required to succeed in the modern NBA.
According to league's data, the Bucks ranked dead last in midrange scoring in the first three weeks of the season, having been near the top of the pile in that particular category for years.