Milwaukee PD Criticized For Old Tweet Congratulating Cop Who Left Dahmer Victim
In the wake of protests demanding for changes in police departments, a 1991 case involving a police officer's mishandling of a victim of serial killer Jeffrey Dahmer has resurfaced.
On June 19, a Tweet from 2017 congratulating Milwaukee police officer John Balcerzak for his retirement reemerged. In May 1991, Balcerzak was involved in a deadly mistake surrounding the Dahmer case. He left 14-year-old Konerak Sinthasomphone with the serial killer, assuming he was in no danger. After the police left, Dahmer killed Sinthasomphone.
Balcerzak was fired after the incident, and although he was reinstated in May 1994, the blunder tarnished his name and career.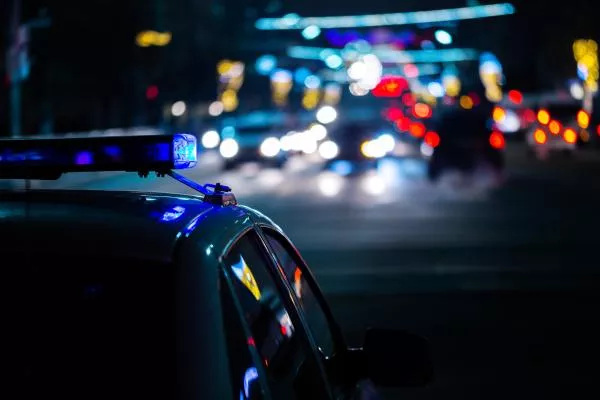 Associated Press reported at the time that he and officer Joseph Gabrish left a naked intoxicated Laotian boy with Dahmer after investigating a report of a molested child. Two women, Sandra Smith and Nicole Childress, called the Milwaukee police after they saw the victim wandering around, naked and bleeding.
According to police recordings, the officers assumed that the relationship between Dahmer and the teenager was nothing more than a "boyfriend-boyfriend thing." They also dismissed the incident, as Dahmer convinced the officers that Sinthasomphone was actually an adult gay lover who simply had too much to drink and wandered into the street naked.
Amid all the protests against police departments, people on Twitter are revisiting the case almost 30 years later and demanding for police reform.
Writer Dana Schwartz quoted the 2017 Tweet, adding: "John Balcerzak was one of the two police officers who were called to investigate the 911 call about a drugged, bleeding 14 year old Laotian immigrant who escaped from Jeffrey Dahmer. The policemen made gay jokes and left. The boy was raped, killed, and dismembered that night."
After the incident, Balcerzak and Gabrish defended their actions.
″At the time, with the information we had - to this day I think we did the appropriate thing, the best that we could,″ Balcerzak said in an August 1991 interview, Associated Press reported. He also noted that the serial killer remained" calm and as collected as could be" during their interaction.
Police recordings also reportedly included the cops making jokes on the police radio after leaving Dahmer's apartment. When asked about the comments heard on the recording, Balcerzak brushed them off. "It is a type of transmission that is commonplace, that type of jocularity," he insisted.
Many chimed in on Twitter to voice frustration and a desire for change after the details of the 1991 case resurfaced, calling it "beyond sickening" and "despicable."
When asked about the incident that happened in 1991, Milwaukee Police Department told Newsweek: "MPD has come a long way over the past 29 years and is committed to protecting and serving everyone in our community."
This story has been updated with a statement to Newsweek from Milwaukee Police Department.
{{#isDisplay}} {{/isDisplay}}