Milwaukee Driver Shoots Two Children for Throwing Snowballs at Passing Cars: 'It's Getting Real Crazy Now'
Two children were shot on a street in Milwaukee, Wisconsin, after they threw snowballs at a passing car. The Milwaukee Police Department said they responded to reports of a shooting on the 6100 Block of West Birch Street at around 7:50 p.m. on January 4.
When officers arrived at the scene, they found a 12-year-old girl suffering from gunshot wounds. Minutes later, a 13-year-old boy was also found suffering from a gunshot wound. Both the young victims were given first aid by the officers and are currently being treated at a local hospital with non-life-threatening injuries.
"Preliminary investigation indicates both victims were with a group of juveniles throwing snowballs at cars passing by," Milwaukee Police said in a statement. "One of the snowballs struck a white Toyota, no further description, and the driver of the auto fired shots into the group of kids striking the two victims."
Police have not released further details about the driver of the white Toyota and are appealing for the public's help to find the culprit.
Police are searching for surveillance footage from the nearby Housing Authority Office as part of the investigation, reports WISN.
Local residents reported hearing as many of five gunshots on the night in question.
"Me and my wife, we got six kids, we in the kitchen, all of the sudden you hear all these loud booms, so I actually told everybody to get down," Ravell Davis, who lives near where the shooting took place, told WISN.
"It's getting bad. You know, it's ridiculous when you look outside and the front and side of your house is taped off. It's getting real crazy now."
No arrests have been made. The Milwaukee Police Department has been contacted for further comment.
Anyone with information is being asked to call the Milwaukee Police Department at 414-935-7360, or call Milwaukee Crime Stoppers at 414-224-TIPS.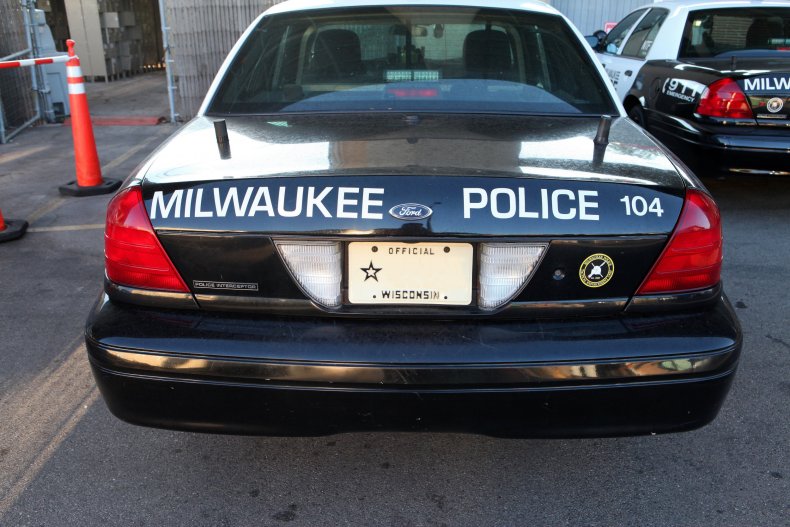 The department also responded to a shooting earlier that day which left one male injured.
Police said they were called to reports of gunfire at around 12:48 a.m. on in the 9300 block of W. Appleton Avenue.
When they arrived at the scene, they found a 21-year-old man with a serious gunshot wound and a 24-year old male who had been battered.
The shooting victim is currently in a critical condition in hospital, with the battery victim also being treated for his injuries.
The circumstances leading up to the shooting are currently under investigation and no arrests have been made.