Milwaukee Shooting: 'Shots Fired' as Protests Run Into Second Night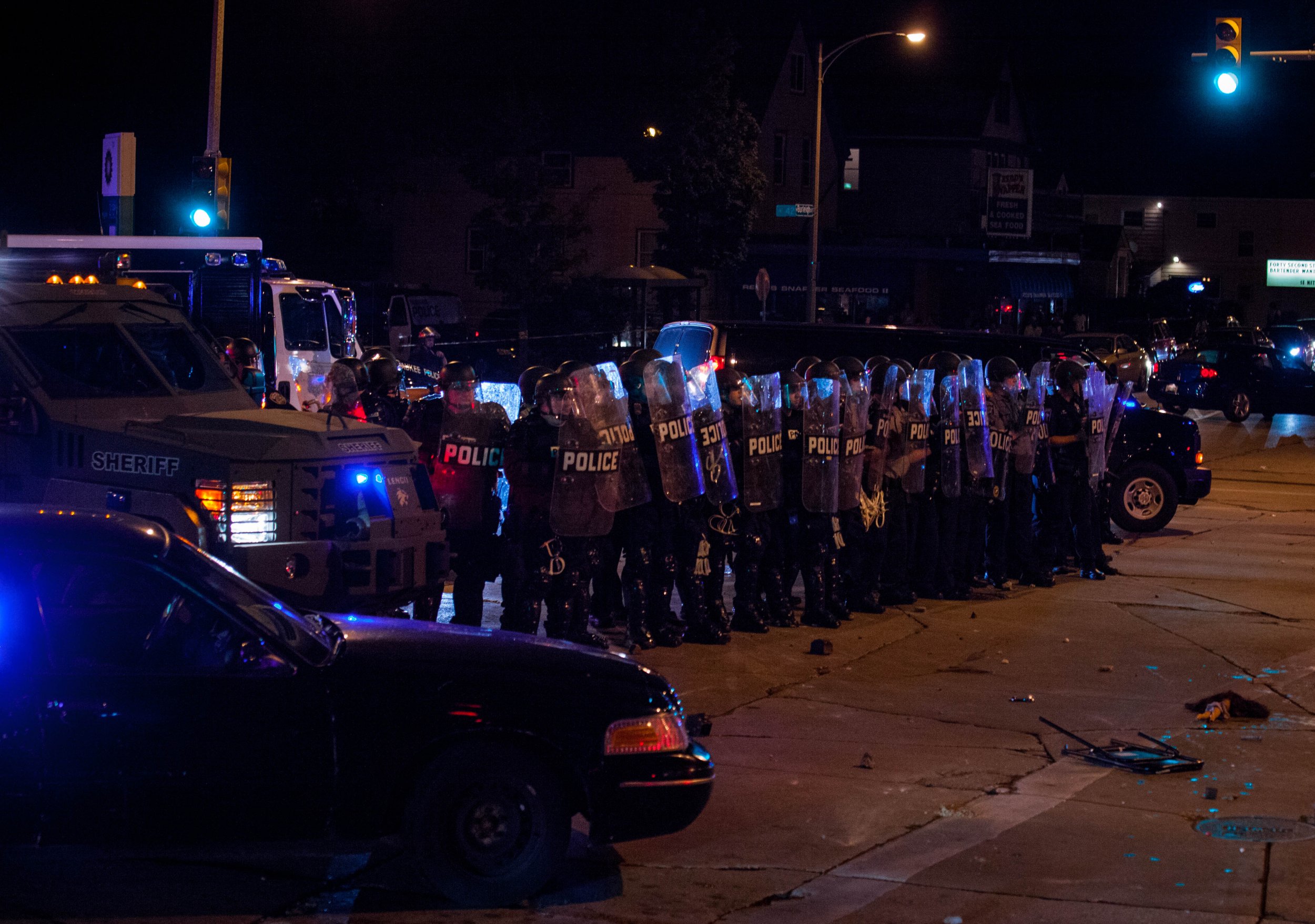 Shots have been fired in Milwaukee, Wisconsin as protests against the shooting of a black man by police ran into a second night, according to authorities.
The protests began Saturday after Sylville Smith, 23, was shot dead in a police chase. Smith was carrying a stolen handgun that was loaded with 23 rounds of ammunition when his vehicle was pulled over for unspecified "suspicious activity."
He was shot after attempting to flee following the traffic stop and died from his injuries at the scene on Saturday. Authorities did not say whether Smith had pointed the gun at officers or fired any shots during the incident.
Milwaukee Mayor Tom Barrett said that Smith did not drop the gun when told to do so by police.
The Milwaukee Police Department, which has been tweeting its activities during Sunday night, said it had received multiple reports of shots being fired in different districts of the city. An officer has been taken to hospital after protesters pelted police vehicles with rocks, some of which broke through windshields.
The demonstrations follow similar protests on Saturday night, when crowds smashed the windows of police cars and set other vehicles on fire, as well as several local businesses and a gas station. Wisconsin Governor Scott Walker activated the National Guard Sunday and said that the force would be deployed should further riots break out.
Authorities said Sunday that Smith had a long police record. He was charged in connection with a 2015 shooting and was later charged with witness intimidation in connection with that incident, the Milwaukee Journal Sentinel reported. Both charges were later dropped.
Police shootings of black people has prompted massive demonstrations in recent years, including by the Black Lives Matter movement. Protests were held in Minnesota and Louisiana after two separate incidents in which black men were shot dead by police, both in controversial circumstances.
In July, five police officers were killed in Dallas, Texas, when a sniper began shooting officers during a mass protest against alleged police brutality against the black community.