Milwaukee Teen Arrested, Accused of Punching Teacher in Head Repeatedly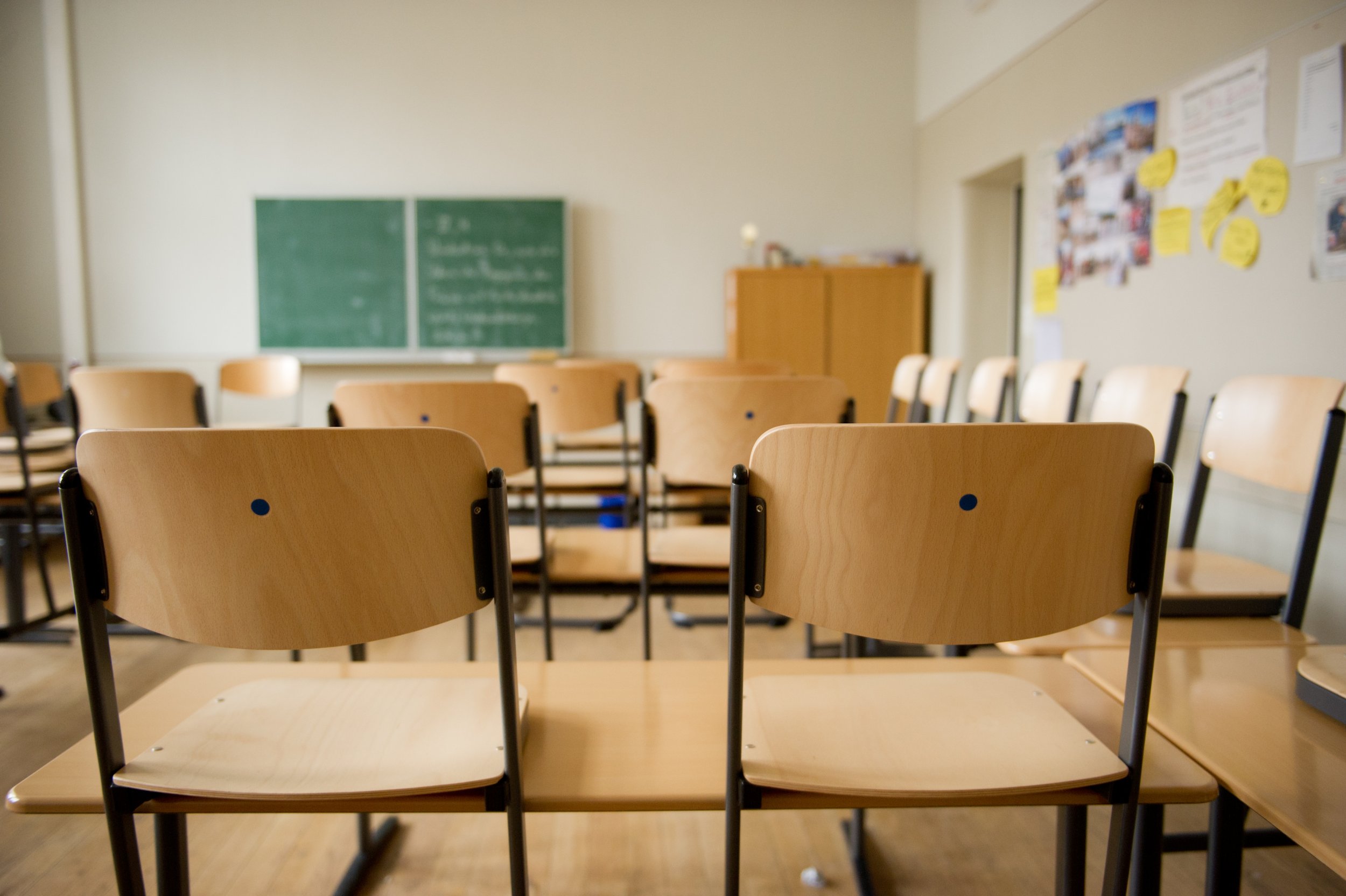 A teenager in Milwaukee has been arrested after allegedly knocking a teacher to the floor and punching him repeatedly.
Cellphone footage of the incident appeared to show a student at South Division High School entering into an altercation with a teacher, and the argument becoming physical.
The footage apparently shows a teacher and student having what seems to be a heated discussion, and the student eventually throwing a punch and knocking the teacher to the floor, where he is then apparently hit again by the student.
Police confirmed to WTMJ-TV Milwaukee that a 16-year-old student had been arrested in connection with the alleged incident, with the case expected soon to be presented to the Milwaukee County District Office for possible charges of battery related to a school district official.
"It makes me mad," said a parent of a student at the South Division High School, Jerry Gerth, who said he was concerned the alleged incident had taken place at his child's school.
"Somebody didn't teach your child enough respect to say don't swing at a teacher. You don't swing at an adult. You don't disrespect adults," Gerth added.
The teacher did not suffer life-threatening injuries, and it is not clear why the alleged altercation took place.
Milwaukee Alderman Bob Donovan said in a statement seen by Fox6 News: "Violence at MPS is a great concern to the community. Actions like this need criminal charges to send a message, and hold the student responsible for their reckless and dangerous behavior."
"I applaud the many great teachers and students at MPS; however, there is a segment of students who choose to behave inappropriately and criminally, which robs other students and teachers of an opportunity to build a safe learning environment," he said.