Milwaukee Television Reporter Punches Rival Broadcaster at Brewers Game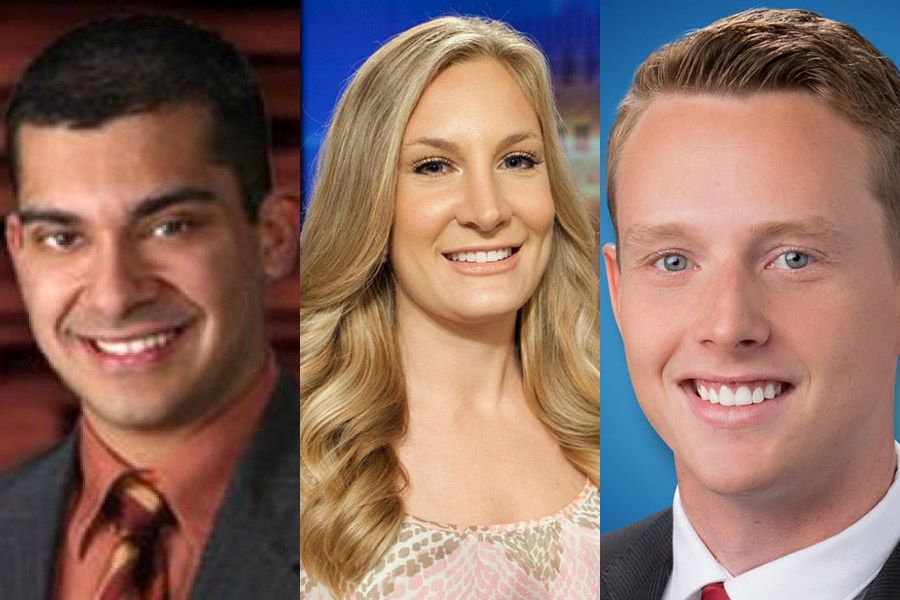 A television reporter based in Milwaukee has been arrested for allegedy punching a reporter from a rival network after insulting his coworker.
Adair "A.J." Bayatpour, 32, who works for Fox affiliate WITI Channel 6, is facing possible felony charges after being arrested for substantial battery on Friday (April 6), according to FTV Live which reports on television news.
A police report, obtained by FTV, said that an officer at the Brewers game had been notified of a "high profile" case in which Bayatpour had "punched a victim identified as Benjamin Jordan and caused significant injury."
Ben Jordan is a reporter for NBC affiliate WTMJ Channel 4. According to reports, neither of the men were working at the Brewers game against the Cubs at Miller Park.
The police report claims that Bayatpour was "ridiculing" Madeline Anderson, one of his Fox6 coworkers, who is also Jordan's girlfriend.
Jordan is said to have stepped in to defend Anderson, which then meant "the argument escalated" and police say Bayatpour threw a punch. The report claims he then fled the scene and had not been located.
However, FTV's report includes a document of arrest that shows Bayatpour with charges against him pending, including substantial battery and intending bodily harm.
According to a report in the Milwaukee Journal Sentinel, Bayatpour's attorney, Julius Kim, described it as "an unfortunate incident between friends," adding that he had been in discussions with prosecutors.
Jordan has declined to comment, and neither man has been active on their Twitter accounts since the incident on Friday.
A spokeswoman for Tribune Broadcasting said WITI was aware of that an "employee was involved in an altercation" and said the company was investigating.