FBI Thwarts Wisconsin Mass Shooting, Man Arrested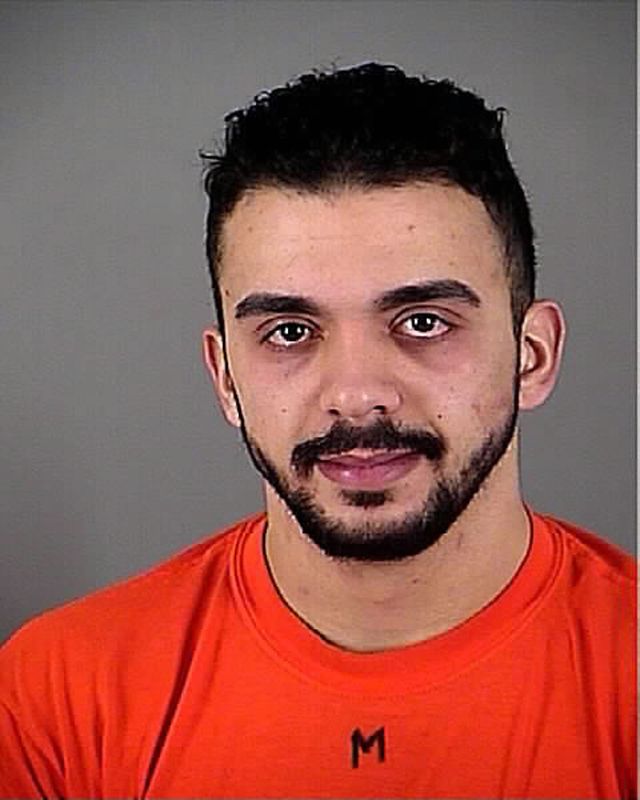 A Wisconsin man's plan to ambush a Milwaukee Masonic temple and kill at least 30 people with automatic weapons was thwarted by the FBI, federal prosecutors said on Tuesday.
Samy Mohamed Hamzeh, 23, told two people he did not know were confidential FBI sources of his plan to carry out the mass shooting.
"It will be known all over the world," he allegedly told the sources, and show "that nobody can play with Muslims."
"If I got out, after killing 3o people," Hamzeh allegedly said, "I will be happy 100 percent."
Hamzeh was arrested on Monday after he purchased two machine guns and a silencer from undercover FBI agents during a meeting with the confidential FBI sources. Hamzeh has since been charged with unlawfully possessing a machine gun, as well as receiving and possessing firearms not registered to him, the Associated Press reports.
"The arrest of Samy Mohamed Hamzeh is the result of a well-coordinated undercover law enforcement action," Special Agent in Charge Robert Shields of the FBI's Milwaukee Division said in a statement. "At no time was the public's safety placed in jeopardy."
Federal agents were alerted in September that Hamzeh planned to travel to Jordan the following month, and enter the West Bank, where he planned to attack Israeli soldiers and citizens, according to the the U.S. Attorney's Office in the Eastern District of Wisconsin. "Family, financial and logistic reasons" led him to scrap those plans, according to an FBI affidavit, and instead he refocused his efforts on a domestic plot. In October, the FBI began recording Hamzeh's conversations with the informants, which were mostly in Arabic.
A few weeks ago, Hamzeh was fired from a downtown Milwaukee gym, where he was working as a trainer. Delia Luna of 9Round Kickbox Fitness described him as "very intense, very militant" to the AP, adding that "he didn't mix well" with the atmosphere she was trying to create.
On January 19, according to the U.S. Attorney's Office, Hamzeh and the two informants traveled to a gun range to practice with a pistol. They then took a guided tour of the Masonic temple, during which Hamzeh took note of meeting schedules and where people would be located at those times.
Afterward, according to the U.S. Attorney's Office, Hamzeh reaffirmed his intention of carrying out the attack, telling the informants that since one of them already had a machine gun, the three would only need to purchase two more weapons, as well as three silencers. He also described how the three would carry out the attack.
"One of us will stay at the door entrance and lock the door down," he told the informants, according to the U.S. Attorney's Office. "Two will get to the lift up, they will enter the room and spray everyone in the room. The one who is standing downstairs will spray anyone he finds...we will eliminate everyone."
Frank Struble, grand master of Free and Accepted Masons in Wisconsin, told the Associated Press that the allegations against Hamzeh were difficult to hear. "Masons are a part of an organization that helped build this country," he said. "I can understand from that standpoint where someone who is against this country would target us."
FBI Thwarts Wisconsin Mass Shooting, Man Arrested | U.S.