Milwaukee Zoo Baby Gorilla Orphaned After Both Parents Die From E. Coli Water-Supply Infections
Two gorillas died at the Milwaukee County Zoo in Wisconsin after drinking from the exhibit's water system, which was tainted by E. coli, park officials said.
Both western lowland gorillas, Cassius and Naku passed away in April as a result of the same gastrointestinal infection tied to E. coli, present in the zoo exhibit's water supply, WITI-TV first reported. Necropsy examinations performed on Cassius, 31, and Naku, 17, showed that their fatal illnesses were potentially associated with the exhibit's water system. Zoo officials issued a news release Thursday noting that the gorilla and bonobo sections of the zoo have been disinfected and that the human public's water supply was not affected by the possible contamination.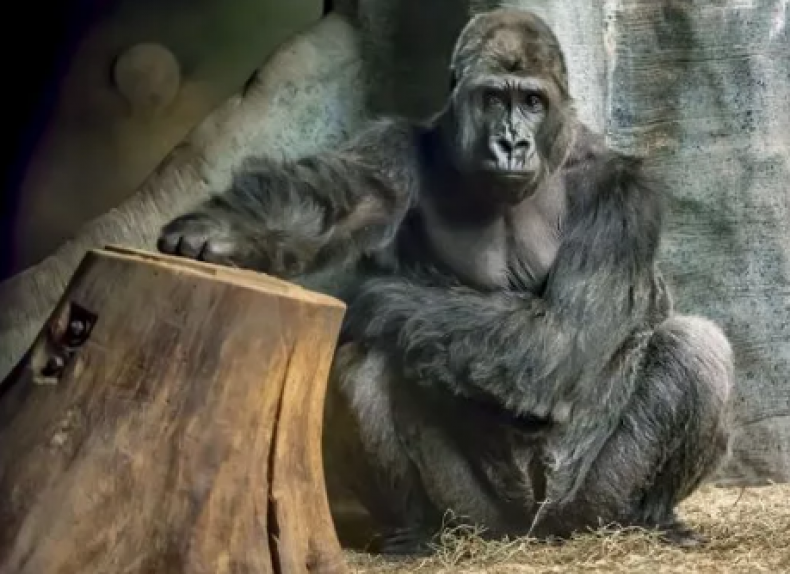 Zoo officials noted that all animals including gorillas and humans have significant amounts of healthy E. coli on the lining of their intestines, but that some strands of the bacterium can cause lower intestinal damage and disease.
Cassius, the dominant male, who died on April 12, and Naku, the female partner, who died on April 30, leave behind their baby Zahra, who is now an orphan. Two other gorillas in the exhibit, Shaila and Sulaiman, are also members of the wider family tree within the Milwaukee zoo, the Journal Sentinel reported. According to the zoo's statement in April, Cassius died after losing interest in food and water and was immobilized for emergency medical treatment. The zoo noted that "within the familial structure, the father is considered the leader, and provides direction to the group."
Zookeepers are now helping to raise baby Zahra, who was born in September and requires 24-hour attention.
Zoo officials said Thursday that new research into "biofilms" shows that water systems can easily become sources of contamination and disinfection has become common practice in places such as dairies and human hospitals. However, veterinarians are looking to implement new protocols to disinfect water supplies at zoos, which have been found as an additional source of E. coli.
Milwaukee zoo officials did not immediately return Newsweek's calls for comment on the gorilla deaths.