K-Pop Star Mina Taken For Emergency Surgery After Found Bleeding At Home
K-pop star Mina, a former member of girl group AOA, has been reportedly hospitalized after she was found bleeding at her home.
South Korea's Hankook Ilbo reported Thursday that Mina (whose full Korean name is Kwon Mina) was experiencing excessive bleeding at her home on July 29. She was discovered there by an unnamed acquaintance.
The South Korean daily newspaper reported the acquaintance called emergency services after discovering Mina at home and she was taken to a hospital nearby, where she underwent emergency surgery. The newspaper reported Mina's condition was not life-threatening but she has yet to regain consciousness.
According to Hankook Ilbo, the acquaintance went to visit Mina after they were unable to establish contact with the singer/actress.
On July 29, screengrabs of a handwritten letter were posted on Mina's Instagram account.
South Korea's Hankyung (also known as The Korean Economic Daily) and Joongang Ilbo (also known as the Korea JoongAng Daily) reported that in the letter, Mina referenced some recent controversies surrounding her.
Both newspapers reported that among the controversies mentioned were the bullying allegations Mina made against former AOA leader Jimin (also known as Shin Ji-min) last July via a series of posts on her Instagram account.
The Korea Herald reported at the time that Mina's posts claimed she attempted to take her own life because of Jimin's mistreatment of her.
Jimin left AOA last year following the incident. The Korea Times reported at the time that FNC Entertainment said in a statement: "Jimin has decided to leave AOA and halt all of her activities in the entertainment industry.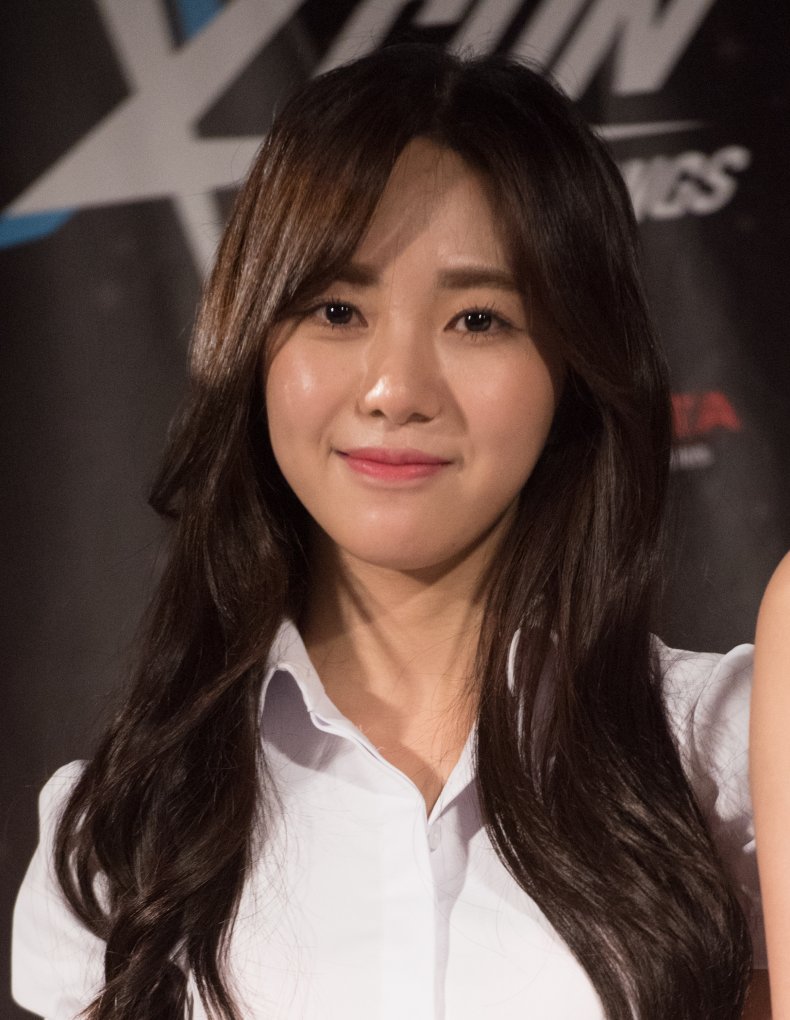 "We take full responsibility for this situation, and we will manage our artists more carefully in the future."
Earlier this month, Chosun Ilbo, Hankook Ilbo and other Korean media reported Mina was involved in an alleged cheating controversy.
The K-pop star was accused of dating her now ex-boyfriend (who is addressed as "유준영" [Yoo Joon-young] in a post shared Thursday on Mina's Instagram account) while he was in another relationship.
On July 12, Hankook Ilboreported that Mina posted an apology on her social media account on July 4 and 5, acknowledging her fault in the situation. Mina also said at the time that she and her then-boyfriend had broken up, according to Hankook Ilbo.
Hankyung reported Thursday that the letter posted on Mina's Instagram account on July 29 said she had taken "time to self-reflect" while she temporarily took a break from Instagram.
Hankyung reported the letter said she felt she couldn't "just keep her mouth shut" as there are a growing number of stories regarding "the scandal regarding Mr. Yoo [previous boyfriend] and Jimin" that are "so different" from what her experience had been in those situations.
Hankyung reported Mina claimed in the letter: "I am the victim in the Shin Ji-min scandal, I'm not the perpetrator. I started my career as a [K-pop idol] trainee at the age of 17, so I faced physical abuse, was cursed at and taunted [by Jimin] for 10 years."
Back in late September, K-pop news website Soompi reported Mina's most recent management agency, Woori Actors, announced that her contract with the agency was terminated and that Mina was planning to take a break from work.
A representative from Woori Actors stated at the time: "After careful and thorough discussion with Kwon Mina, we have ended up terminating her contract. Kwon Mina is planning to take a break and rest for the time being."
Newsweek has contacted Woori Actors for comment.