Nicki Minaj Slams Ex Meek Mill in 'Barbie Dreams'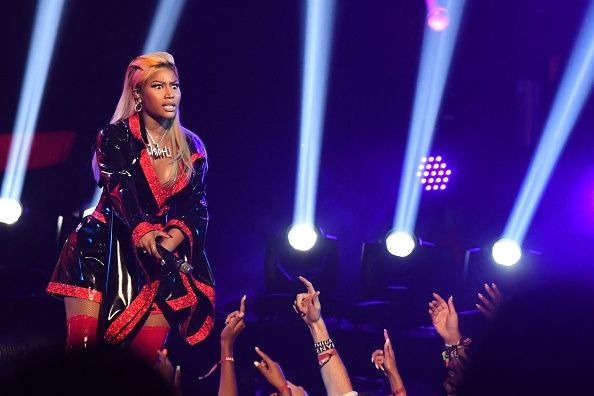 Nicki Minaj name drops her ex and several other celebrities in "Barbie Dreams," the third song on her new album Queen that dropped on Friday.
Minaj released the anticipated fourth studio album after a series of delays. Queen was released along with a track-by-track commentary with the rapper broadcasted on Apple's Beats 1 Radio.
Of the nineteen-song album, the most talked about song is "Barbie Dreams," which samples "Just Playing (Dreams)" by Notorious B.I.G. In under five minutes, Minaj, 35, name drops over twenty celebrities, producers and other rappers. This role call includes 50 Cent, DJ Khaled, Kanye West, Odell Beckham Jr. and, most notably, her ex Meek Mill.
"Meek still be in my DMs, I be having to duck him," she raps. In the following line, Minaj mimics Mill in her song with the line "I used to pray for times like this," a reference to the opening verse of Mill's song "Dreams and Nightmares" where he raps, "I used to pray for times like this, to rhyme like this, so I had to grind like that to shine like this."
"Reading the reactions to Barbie Dreams is f–ing hilarious," Minaj said when the song was released during the Beats 1 broadcast. "Everyone is saying how disrespectful 'Barbie Dreams' is, and that's why I f–ing love it."
Minaj and Mill broke up in 2017 after dating for two years. Mill spoke about the break up with radio station Power 99 in 2017. "Of course breaking up with anyone you love is a loss. Period. Game time," he said. "Want me to make up a lie or something? It's so easy to tell the truth now."
During the broadcast of Queen on Friday, Minaj also stated that "Barbie Dreams" is meant to be lighthearted and funny. "You guys know 'Barbie Dreams' is not a diss, right?," she said. "It's just some funny sh–. I love them. I said things about people who I know can take a joke and won't be emotional about it." This sentiment looks to be true for DJ Khaled, who tweeted Minaj on Friday to congratulate her on the album.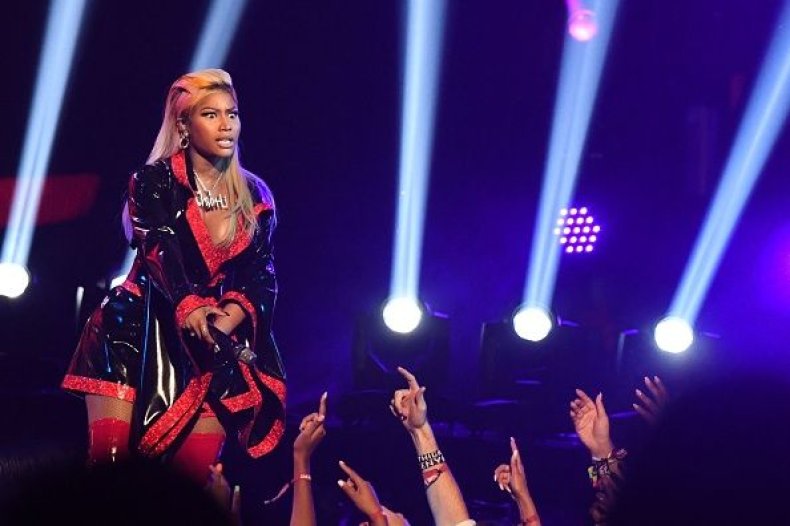 Before the release of the album, Minaj posted a series of tweets about past relationships. "Queen, know your worth. I've been proposed to 3 times; asked by 4 boyfriends to have their child," she said in May. "Being emotionally, mentally or physically abused just to crack a fake smile on the gram and show off a ring is not happiness. Being cheated on, humiliated, belittled...for the gram?"
"You were a Queen before him. You'll be a Queen after him," she continued.
Nicki Minaj Slams Ex Meek Mill in 'Barbie Dreams' | Culture