Mind the Gap: The World's 'Digital Divide' Is Not Closing Anytime Soon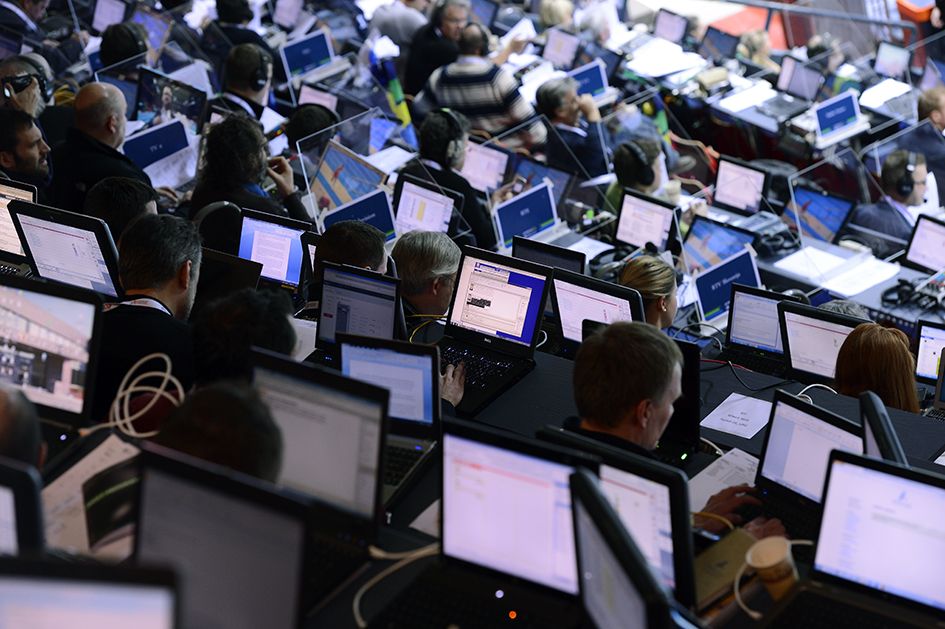 In the West, Internet access is taken for granted: Log on at home, work, the supermarket. But for the citizens of many developing countries, Web access, and the economic and educational benefits to be derived from it, is far from a given. This "digital divide" is having a profound impact on the world's interconnected economies. And according to a new study by the World Economic Forum (WEF), that gap isn't closing anytime soon.
Using data culled from the World Bank, the International Monetary Fund and elsewhere, the WEF, an international organization aimed at improving the global economy, computed what it calls the Network Readiness Index (NRI), a measure of how well integrated information technology is in the economies of 148 countries.
At a press conference Wednesday morning, WEF economists and industry partners announced that the list of top-ranked countries was pretty much the same as it was last year. Finland had the highest NRI score, followed by Singapore, Sweden, the Netherlands and Norway. The U.S. advanced from ninth place to seventh.
Many developing countries fared less well. China, India, Mexico, and Brazil have all fallen in the rankings since 2012. Likewise, smaller countries such as Egypt, Morocco and Ukraine also dropped. "They are not advancing at the speed at which we would like," said WEF economist Beñat Bilbao-Osorio at the press conference.
According to one 2009 study, Internet access varied from 90 percent in some countries to almost none at all in others. While the availability of affordable wireless phones and other devices has likely improved these statistics, the WEF found that in many developing countries these technologies haven't been embraced by businesses and academic institutions the way they have in, say, Silicon Valley. The precise reasons vary from one country to another, but the broader point, said Cornell economist Soumitra Dutta at the conference, is that "it's not just the number of people who have phones."
Rather, it's about how those technologies are integrated into citizens' social and economic lives. In Spain, for example, the company Street Line is developing a "smart parking" app that uses technology embedded in the pavement to tell drivers where available spaces are located. According to an IBM study, up to 30 percent of traffic in cities is caused by people looking for parking. "Imagine if we had that in New York," said Jeff Campbell, vice president of government and community relations at Cisco, which works with both Street Line and the WEF. This year, Spain rose from 30 to 34 on the NRI.
In the developed world, apps like Street Line also create high-paying jobs in the tech sector. In the U.S. alone, the "app economy" has created almost half a million jobs. "In a very real sense," the WEF researchers write in their report, "data are now the equivalent of oil or gold."