'Mindhunter' Season 2: BTK Killer Means 'Bind, Torture, Kill,' New Images Shows Why
In the first season of Mindhunter, which follows the FBI's early efforts in psychological profiling, there's one serial killer looming over the entire season, even if he doesn't actually kill anyone: Dennis Rader, a.k.a. BTK. Since the first season of the series was set in 1977, a year before BTK garnered attention by sending letters to a Kansas TV station, the killer was unlikely to be on the FBI's radar. Instead, Mindhunter gave glimpses into the repetitive and compulsive behaviors that dominated Rader's daytime hours.
But Rader looks to have a much larger presence in Mindhunter Season 2, as new stills from upcoming episodes show. Rather than seeing the killer get persnickety about his tape while at work, these new images highlight BTK's behavior as a serial killer, including a disturbing glimpse at the sexual fantasies he claimed motivated his killings.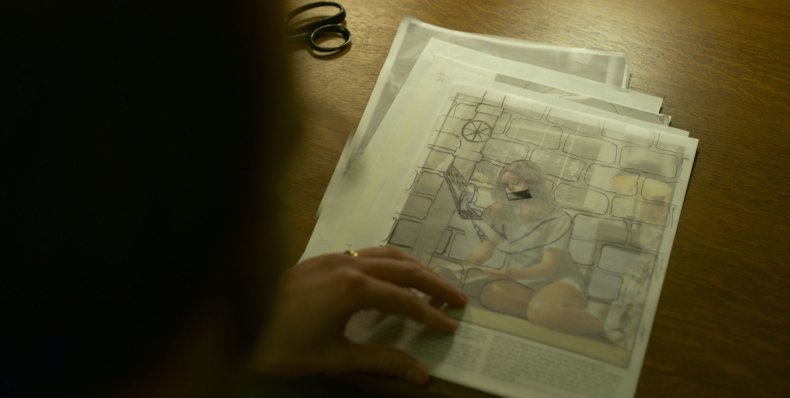 Between 1974 and 1991, Rader killed ten people around Wichita, Kansas, beginning with a family of four, who he suffocated with plastic bags or strangled with rope. Rader would stalk people for days before attacking them in their homes, keeping detailed files on his potential victims. He would prolong victims deaths with strangulation, then masturbate over their bodies, including an 11-year-old girl, whose family he murdered to get at.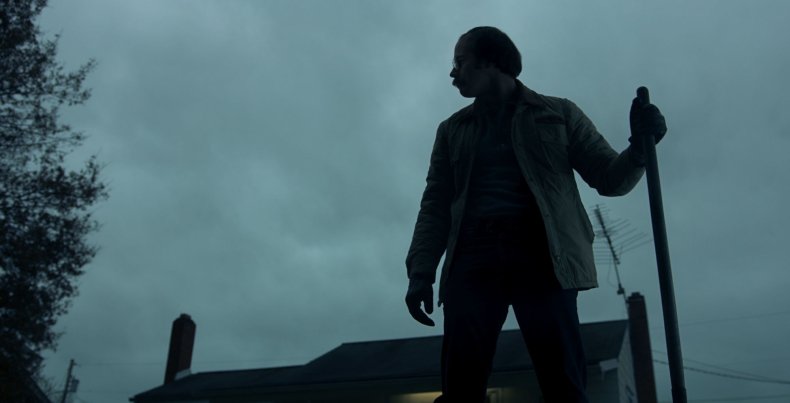 Beyond his murders, Rader was also a narcissist, desperate for attention from the press. He coined the name BTK, or "Bind, Torture, Kill," himself, in a series of letters to the press. It was only his craving for attention that got Rader caught—the FBI considered the killings a cold case by 2004, until Rader began sending more letters and dropping cereal boxes (Get it? Cereal killer) to be found by police. He was finally caught after sending a floppy disk to police that included metadata with his real name and church.
For more on the real agents on which Mindhunter is based, check out our history of the FBI's Behavioral Science Unit.
Rader is now serving consecutive life sentences at the El Dorado Correctional Facility in Kansas, where he delights in exchanging letters with the press, public and medical community, sometimes including his truly awful poetry.
In Mindhunter Season 2, it looks likely that the FBI's Holden Ford (Jonathan Groff), Bill Tench (Holt McCallany) and Wendy Carr (Anna Torv) will finally take a look at Rader, perhaps evaluating his letters. However, this is one serial killer they won't be catching in the new season.
Other killers who will appear in Mindhunter Season 2 include Charles Manson (Damon Herriman), Son of Sam and the return of Brian Kemper (Cameron Britton).
Mindhunter Season 2 will premiere on Netflix August 16.