'Mindhunter' Season 2 Premiere Date Revealed: Historical Crime Drama Returns Sooner Than You Think
Mindhunter Season 2 is almost here, according to a new interview with David Fincher, the show's executive producer. Fincher revealed in a conversation with KCRW's podcast The Treatment that the second season of Netflix's historical crime drama will return before the summer is over.
The second season will hit Netflix on August 16, said Fincher, which means fans of the show only have to wait about one more month. The first season of Mindhunter debuted in October 2017 and quickly gained a dedicated fan base full of true crime fanatics. Within weeks, the streaming video service renewed the series for a second season. It was considered one of the top 10 "most-binged" Netflix original series on the platform in 2017, according to Forbes' conversations with fans.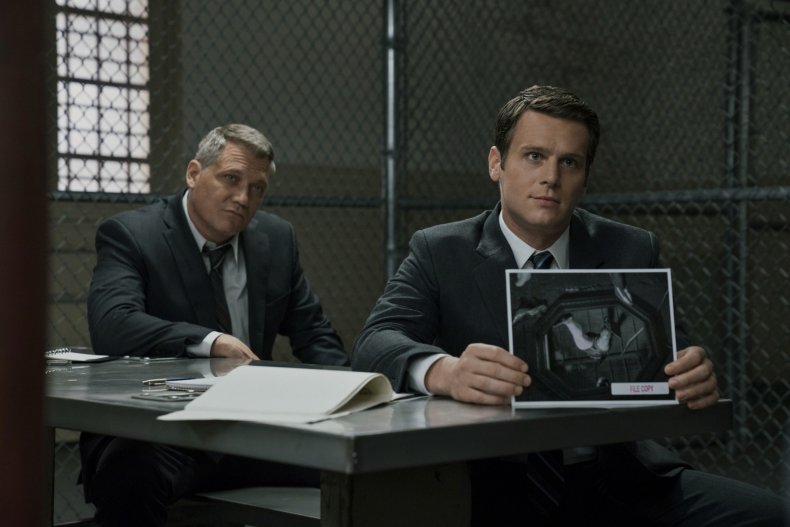 Season 1 of Mindhunter — which is based on the work of actual FBI agents —followed a team of investigators in the 1970s as they attempted to interview some of America's most notorious convicted murderers, including Ed Kemper and Richard Speck, to better understand their actions and motives, and ultimately coining the term "serial killer" to categorize such behavior. The shadow of Dennis Rader, better known as the BTK Strangler, also hovered over the first season of the show via brief segments of a killer who had yet to be caught.
Season 2, however, may take a bit of a different angle by primarily focusing on the Atlanta Child Murders, which took place between 1979 and 1981, according to FBI records.
Fincher explained the plot in a conversation with Billboard. "Next year we're looking at the Atlanta child murders, so we'll have a lot more African American music which will be nice," he said. "The music will evolve. It's intended to support what's happening with the show and for the show to evolve radically between seasons."
The crimes and killers in Mindhunter are entirely based on real-life events. The show serves as a history lesson, though it is entirely based on the actors' portrayals of the said events.
A trailer for the second season has yet to be released.
Mindhunter is just one of Netflix's advancements in the true crime genre. In the past few years, the streaming platform has shown a large commitment to bringing both documentaries and fictionalized dramas with crime as the leading subject to viewers globally. It's seemingly sparked a true crime craze over multiple platforms.