'Mindhunter' Wendy Carr in Real Life: Serial Killer Expert Talks Netflix Series Facts and Fiction
The real-life investigator who inspired a Mindhunter character said the Netflix series is mostly accurate. Ann W. Burgess, on whom fictional character Wendy Carr is based, said much of the true crime drama series got the story correct.
Burgess, a forensic researcher with a focus on trauma in rape victims, inspired the character Carr, who is a skilled part of the show's FBI team. Burgess really did work with the FBI's behavioral division to define the term "serial killer," and her work left lasting impacts on global crime and justice.
In Mindhunter, Carr (played by Anna Torv) is a critical part of the team. She works beside FBI researchers Bill Tench (Holt McCallany) and Holden Ford (Jonathan Groff) to interview infamous killers and track patterns of behavior. Real-life cases are reenacted, from Ed Kemper to the Atlanta Child Murders. While the researchers don't always see eye to eye on the show, they work together to piece together multiple killer profiles, and eventually settle on the term "serial killer."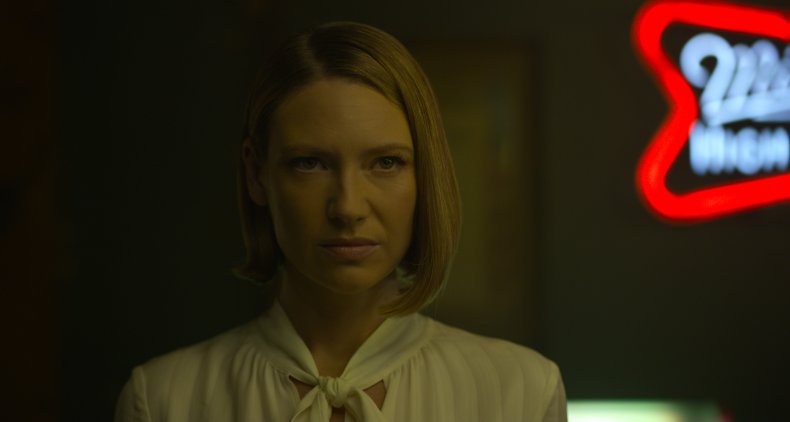 Burgess, who witnessed many of the show's plot points in real life, explained what the show gets right. "Season one, which I'm very familiar with, probably gets 80 percent of the cases pretty solid. They try to stick to the information that they have," Burgess told the Pittsburgh Post-Gazette Thursday.
She spoke particularly to the meeting between Carr, Tench and Ford, which sparked a new branch of the FBI. "[The agents'] first encounter with her is pretty accurate. She says, 'You really got something here, but you really have to professionalize it. You have to have some structure, you have to have some methodology, you have to have research," she explained.
"That I think is very accurate. I think she does a good job. And I think she does a good job with her perspective on a particular case. I think she's pretty true to the data."
There are differences, though. For one, Burgess' true job description isn't touched on in the series. Carr is a psychologist. Burgess isn't. She's a psychiatric mental health nursing professor. As for why they changed Carr's profession, Burgess explained. "I think they felt they had to give this Wendy Carr an occupation or profession that people would understand, and they didn't understand nursing," she shared, "In a way it's good that I can bring it out and correct people. That's not the only thing they got wrong on my background, but it's an important one."
One of Carr's leading storylines is also creative liberty: her sexual orientation. In Mindhunter, Carr is a lesbian. Burgess is not. "My son called me and said, "What haven't you told me, Mother?" she joked. "We kind of joked about it. Obviously, they're making a wide cut for an audience."