Minecraft 1.14.1 Pre-Release 1: Snapshot Brings Tons of Fixes for Village & Pillage Update
Mojang has released a new 1.14.1 snapshot that fixes bugs found in update 1.14. Find out everything new and changes in the 1.14.1 pre-release, here.​
It's been two weeks since the release of Minecraft's massive 1.14 Village & Pillage update, and while the update came with a ton of exciting new changes, it also brought a plethora of bugs and glitches to hammer out. To address these early release issues, Mojang has deployed its first pre-release of version 1.14.1. In this snapshot, the company addresses numerous reported gameplay and performance issues. Players testing the pre-release should see performance and stability improvements such as better enderman and villager AI as well as improvements to chunk rendering. Meanwhile, quirks like flame enchanted bows not igniting TNT or missing raid sound effects have also been fixed. The list of fixes is substantial so we've provided a complete rundown of all that's new and changed in the 1.14.1 pre-release, below. Players who want to test the 1.14.1 pre-release, can install the snapshot by opening the Minecraft Launcher and enabling snapshots in the "Launch Options" tab. To prevent corruption, players are advised to backup their worlds or run the snapshot in a different folder than their main worlds. The devs are also encouraging players to report any bugs they encounter after installing the 1.14.1 pre-release on the official Minecraft bug tracker.
Minecraft 1.14.1 Pre-Release 1: Everything New and Changed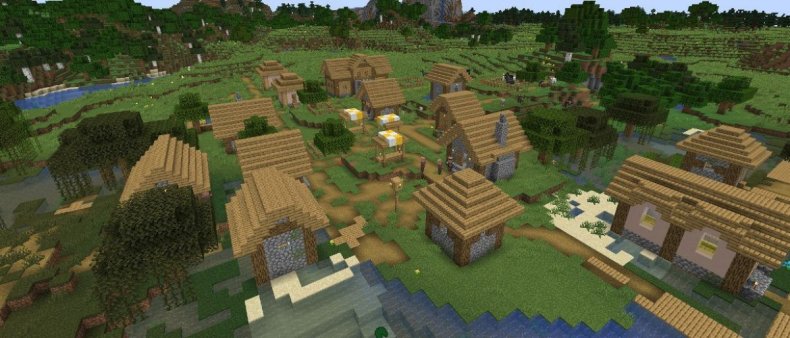 What do you think of the 1.14.1 pre-release? Are there additional issues that need fixing? Share your thoughts in the comments below.