Already thinking about the kid's Christmas present? How about a $120,000 mini Ferrari that can hit 50 mph?
The one-of-a-kind Ferrari Testa Rossa J set to go under the hammer later this month.
The unique 2022 Pebble Beach Edition is produced by U.K.-based The Little Car Company.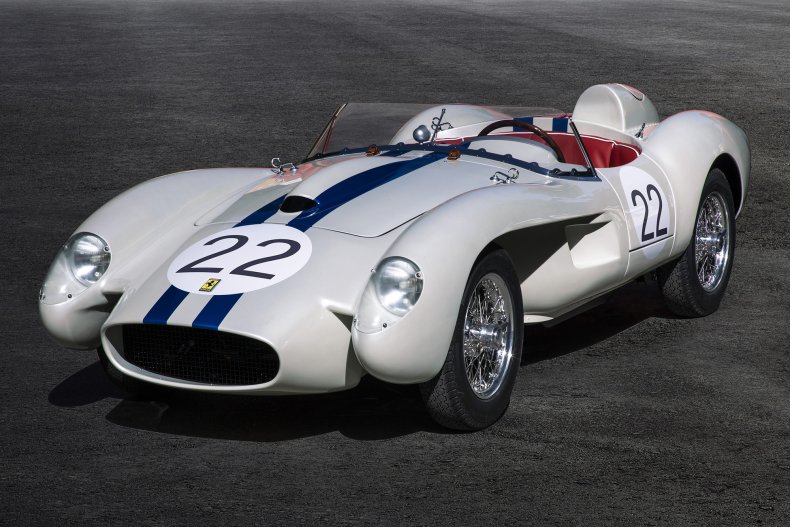 It is a fully electric, 75 percent scale reproduction of the Ferrari 250 Testa Rossa, of which an original version reportedly sold for nearly $40 million in 2014.
The car has been developed and hand built from the original drawings kept by Ferrari Classiche.
It is to be sold August 19 without reserve (estimated price is: $90,000 to $120,000) by Bonhams in their "The Quail Auction" in Carmel, California.
All profits from the sale are being donated by The Little Car Company to The Pebble Beach Company Foundation, a youth education charity.
To cater for drivers of all abilities and ages, four driving modes have been carefully developed to make the driving experience as safe as possible. They range from a 15 mph "novice" mode to a "race" mode capable of 50 miles per hour.
The three batteries powering the electric engine are positioned at the front of the car, and provide an approximately 55-mile range, depending on the driving style.
A key track protagonist in the 1950s and 1960s, the 250 Testa Rossa is renowned as one of the all-time great Ferraris.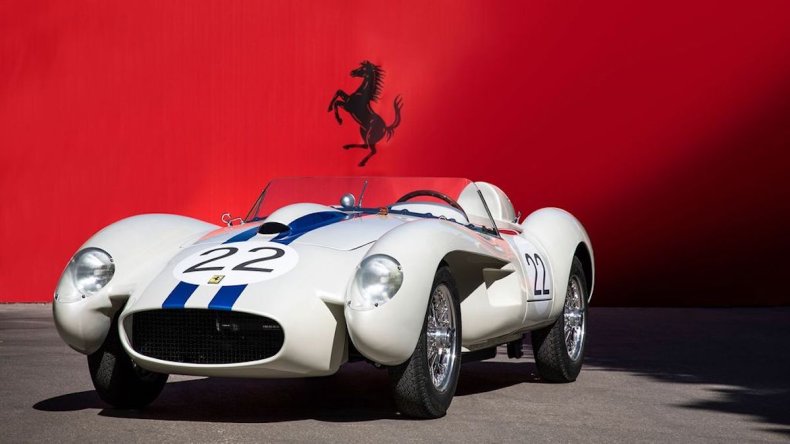 This particular example, a one-of-one special edition, commemorates "Lucybelle II" (chassis 0732TR), which was the car raced by driver Ed Hugus – a Pebble Beach resident – and Ray "Ernie" Erickson at the 1958 Le Mans 24 Hours under the race number 22.
Donning the original paint scheme of Bianco Cervino with blue stripes, with the accompanying number 22, this will be the only Ferrari Testa Rossa J globally to hold this livery.
The car also boasts period-correct racing lights, with "Lucybelle II" hand-painted on one side of the car and the U.S. flag hand-painted on the other.
Ben Hedley, CEO of The Little Car Company, said: "The Little Car Company are honored to be able to support The Pebble Beach Company Foundation at this year's Bonhams Quail Lodge Auction, with the sale of the 2022 Pebble Beach Edition Ferrari Testa Rossa J, 'Lucybelle II'.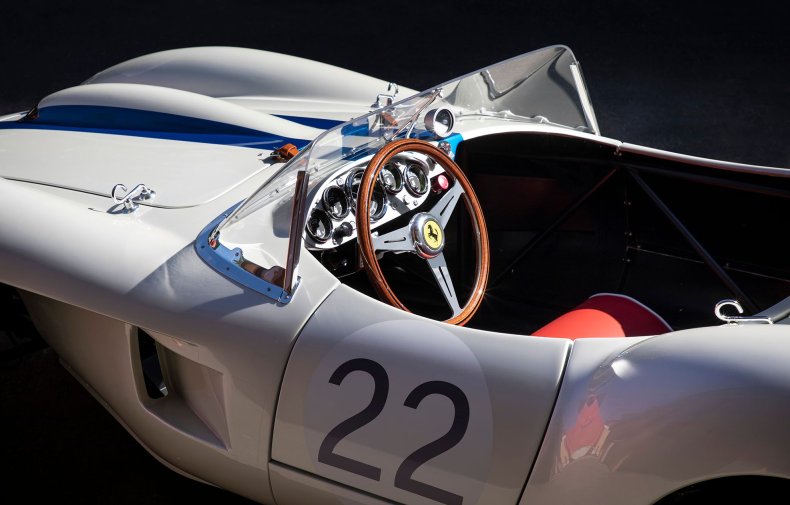 "As one of the most respected and highly regarded events on the motoring calendar, we are proud to be able to offer this wonderful tribute and are very excited to see this one-of-one car raise funds for a worthy cause."
An unrestored 1957 Ferrari Testa Rossa, one of two factory prototypes of the model, reportedly sold for $39.8 million in 2014.
Produced in association with SWNS.
This story was provided to Newsweek by Zenger News.