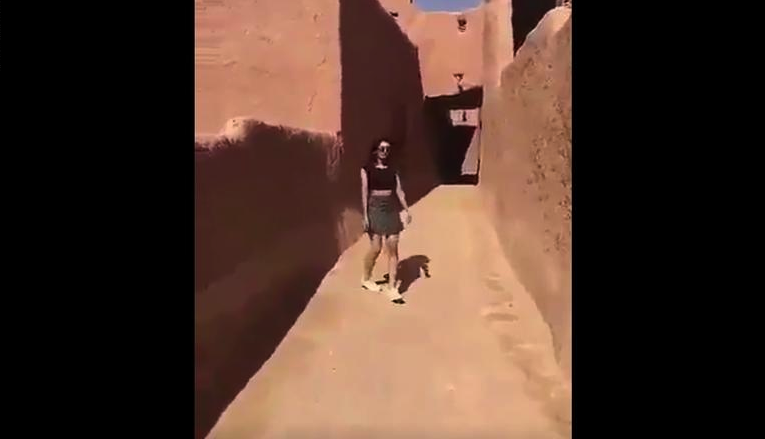 A woman in Saudi Arabia could face prison after posting a video on social media that showed herself dressed in a miniskirt and a cropped top as she walked in public.
The video, posted on Snapchat, struck out against Saudi Arabia's conservative value system, where the ruling royal family upholds a strict Wahhabist form of Islam. Women in the country must dress in long, loose, all-black garments to protect their modesty.
The woman, who remains unidentified, is seen walking around a fort in the village of Ushaiger, which is north of Riyadh, the Saudi capital.
The country's religious police are now considering action against the woman for violating the country's public decency laws after the video came to their attention, CNN Arabic reported.
Conservative sections of Saudi society railed against the post. Competing hashtags supporting or opposing the woman emerged, with one male social media user condemning her actions on Twitter: "These are the demands of the ignorant liberal community, a broken woman, mixed cinema, songs and dance. This is their development! No health or education."
He was referring to Vision 2030, the modernization project of Crown Prince Mohammad bin Salman, which has allowed mixed film screenings and music concerts in the more liberal coastal city of Jeddah.
Saudi writer Ibrahim al-Munayif wrote to his followers on Twitter that Saudi Arabia has a legal code that must be followed like any other country.
"Just like we call on people to respect the laws of countries they travel to, people must also respect the laws of this country," he wrote, according to an Associated Press translation.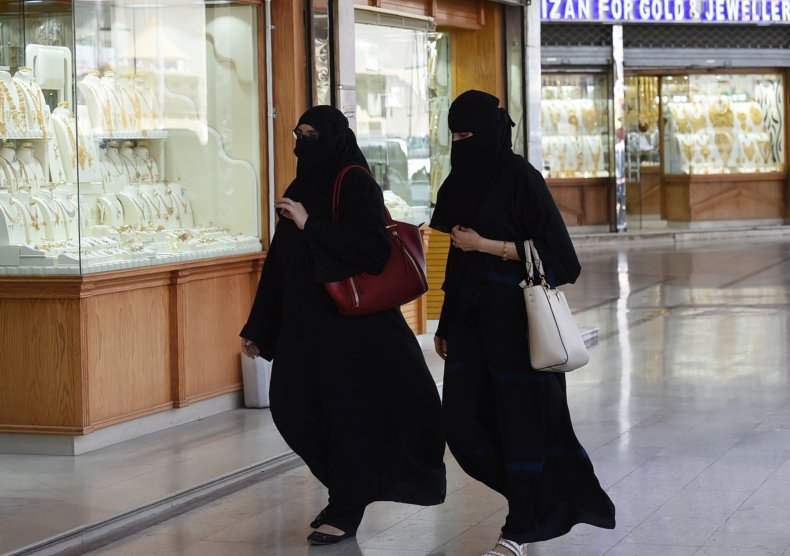 Saudi Arabia has a population of which more than half is under the age of 25. Many choose to express themselves on social media within the boundaries of the country's strict laws, and platforms such as Snapchat and Twitter are increasingly popular.
That is why the Crown Prince, commonly known by his moniker "MbS," is seeking greater avenues of entertainment to keep residents of the oil-rich country happy.