Minimum Age for Tobacco Sales Should Be 21, Say Pediatric Health Officials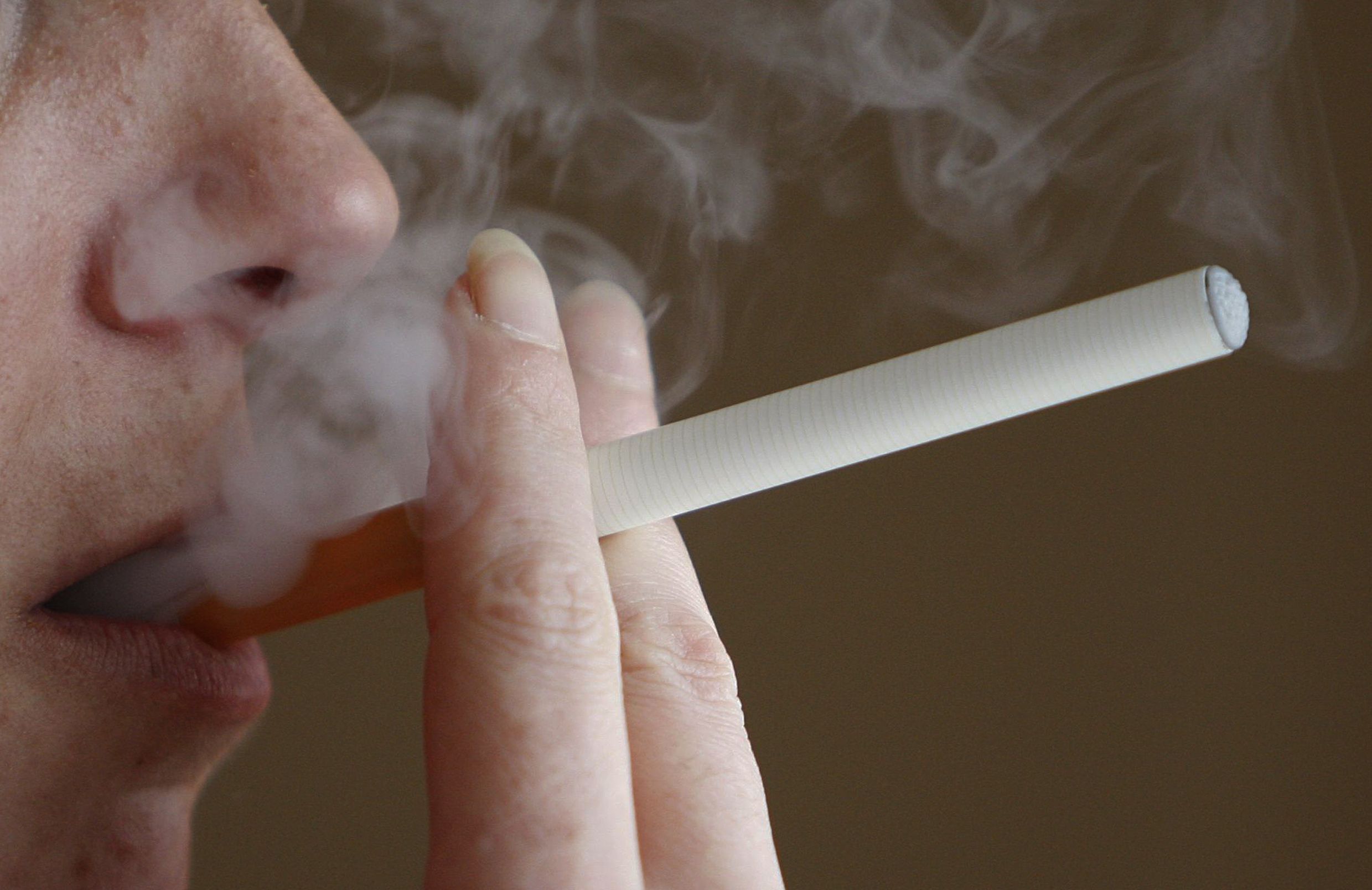 Leaders in pediatric health are calling for the U.S. government to tighten regulations on cigarettes and tobacco products. On Monday, the American Academy of Pediatrics (AAP) urged the U.S. Food and Drug Administration to create strict guidelines for the marketing and sales of these products. The recommendations, presented at the National Conference & Exhibitions of the American Academy of Pediatrics, suggest increasing the minimum age for all tobacco products—including e-cigarettes—to 21.
The recommendations were issued in three policy statements that were also published online in Pediatrics. They are meant to serve as guidance to lawmakers, as well as physicians working with families to minimize exposure to cigarettes and related products.
In addition to changing the legal age for these products, the AAP also recommends restricting placements for advertisements of these products in order to limit children's exposure, including places such as convenience stores and food markets. They also suggest preventing the depiction of these products in film, television and other media viewed by young children, as well as prohibiting the promotion of e-cigarettes through other means such as social media.
The AAP also suggests enforcing cigarette and e-cigarette bans in all public places and apartment buildings. Second-hand exposure is still a problem; more than half of all children in the U.S. have been subject to carcinogens through cigarette smoke. Second-hand exposure which increases risk for asthma, bronchitis and other respiratory illnesses. In pregnant women, smoke exposure may contribute to a higher risk for obesity, learning disabilities and childhood cancers in her unborn child.
The AAP also points out that acute nicotine poisoning in children is a growing problem, primarily through e-cigarette solutions that are accidentally ingested. In September 2010, there was an average of one electronic cigarette poisoning-related phone call made per month compared with approximately 215 calls in February 2014, according to a report in the Centers for Disease Control and Prevention's Morbidity and Mortality Weekly Report.
An accompanying technical report from the APP urges the government to take action independent of the tobacco industry. "Tobacco control research should be considered a high priority and funded accordingly from both government and private sources," the authors explain in their paper, also published on Monday. "Tobacco industry funding should not be used for this purpose. The tobacco industry has a long history of using industry-funded programs to divert attention away from, effective tobacco control programs and research, as well as misusing health care providers and academia to thwart attempts at tobacco control."
A mounting body of research has clearly indicated that young people are especially vulnerable to the addictive nature and long-term effects of nicotine, whether delivered through traditional cigarettes or e-cigarettes. According to the 2012 Report of the Surgeon General, one out of four high school seniors smokes cigarettes, compared with one of every five adults. The 2012 U.S. National Youth Tobacco Survey found 23 percent of high school students reported using a tobacco product in the last 30 days. Studies suggest that the neuroplasticity of a young person's brain is highly prone to nicotine dependence and addiction.
In particular, researchers are finding that e-cigarettes and other tobacco novelty products are responsible for the growing number of teens becoming addicted to nicotine. A study published Monday in JAMA looked at the use of flavored tobacco products among young people ages 12 to 17. The researchers conducted an analysis of data from the Population Assessment of Tobacco and Health study on 13,651 young people.
Of those who used non-cigarette tobacco products—including e-cigarettes, hookahs, smokeless tobacco and snuff pouches—more than 81 percent said they chose them because these products are available in a wide assortment of flavors. The belief that non-cigarette products are less harmful also influenced their decisions, with nearly 80 percent reporting they believe the products are less harmful to their health or the health of those around them than regular cigarettes. Participants in the study were able to note multiple reasons why they regularly used non-cigarette tobacco products. Other less common factors included to connect with peers (40 percent), to aid in smoking cessation (60 percent) and because the products don't emit a potent smell (60 percent).
"This study confirms widespread appeal of flavored products among youth tobacco users," the researchers write in the JAMA study. "In addition to continued proven tobacco control and prevention strategies, efforts to decrease use of flavored tobacco products among youth should be considered."