MINI's New Concept Car Has a Tree Growing in Its Cabin
BMW Group's latest concept car takes its inspiration from the feeling of adventure and combines it with a vision for futuristic transportation. The MINI Vision Urbanaut was originally virtually revealed in November 2020 but now the automaker has revealed a physical model, showing off more of the vehicle than was originally visible.
"At MINI we see it as our responsibility to preserve and develop the unique characteristics of our brand over the upcoming years and those further ahead," said Bernd Körber, head of MINI.
The design of the model is meant to extend the idea of mobility beyond driving into what the company calls "MINI moments". These moments are inspired by the adventures vehicles enable a driver and passengers to have.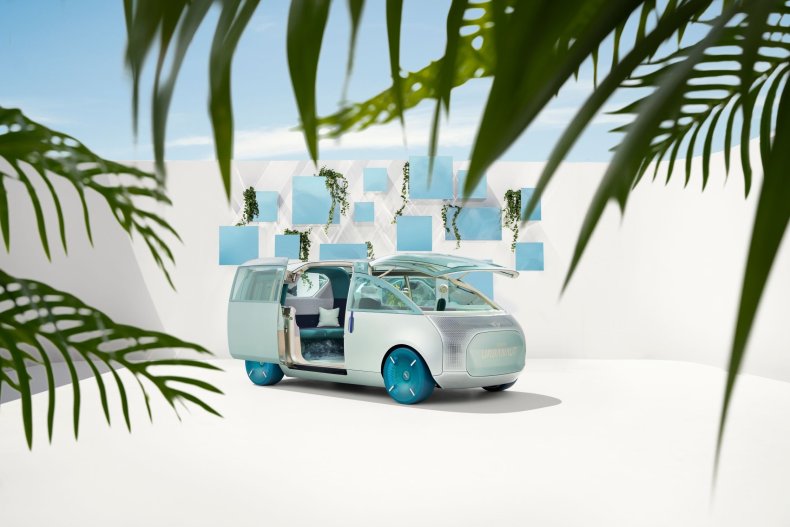 Three MINI moment themes dominate the concept: Vibe, Chill and Wanderlust. Chill is exactly what you think it is, a moment when a vehicle becomes a retreat where working and relaxing happen. This moment is epitomized by the Cosy Corner rear bench seat that allows for various seating and lying positions. The backlit Loop above it is inspired by a green forest canopy. In the center of the concept an OLED circular instrument folds down to become a table.
MINI captures the Vid moment by focusing on people. Opening up the vehicle's side door and folding up the windscreen creates an atmosphere that blends outdoors with indoors. The circular instrument screen becomes a media control center that allows music to be played throughout the car.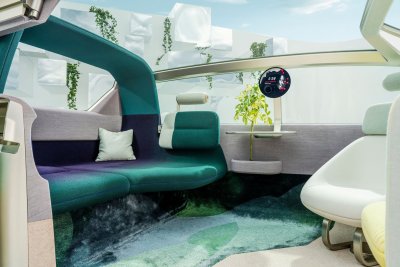 MINI's Wanderlust moment is designed for driving. At this moment, in theory, the vehicle is able to be driven by a human or it can be piloted by autonomous technology. A stored steering wheel and pedals extended with the press of a button while the circular instrument cluster adapts to driving functionality.
Other unique features include a dashboard that can transform into a daybed, a cork steering wheel, and soundscapes created to match each moment.
The entire design lacks leather or chrome, a choice the company plans to implement in future vehicles as a means of creating more sustainable vehicles.
These three moments fit into MINI's larger vision of future mobility, which they call 'Clever Use of Space'. Its small footprint is courtesy of a platform that maximizes interior space while keeping the overall dimensions of the vehicle small. It's just 4.46 meters in length, about the same size as the world's largest arcade machine.
Unlike many concept cars, the MINI Vision Urbanaut is driveable and steerable in its current form.
While the Urbanaut won't make it to dealer lots, look for many of its attributes to be blended into future MINI products.