Minister Says He Was Fired for 'Liking' Gay Marriage Facebook Posts, Wishing Couple 'Happily Ever After'
An outreach minister for the Catholic Diocese of Cleveland claimed he was fired from his job because he posted pictures of himself attending a gay wedding on social media.
Keith Kozak, who served as the campus minister at Cleveland State University, told WEWS he was called into a meeting and questioned about posting and "liking" photos of the wedding he'd attended. Kozak said he met with his supervisor and a representative from human resources in mid-September to discuss his social media activity.
"They sat me down and they said 'we had seen some things on Facebook and Twitter and that we would like to talk to you about that,'" Kozak told the news station.
He told WEWS he had recently liked a Facebook post of a same-sex wedding and shared some photos of another same-sex wedding he had attended. In the post he shared, he wished the couple a "Happily Ever After." A day after the meeting, he received a letter saying he was fired from his job.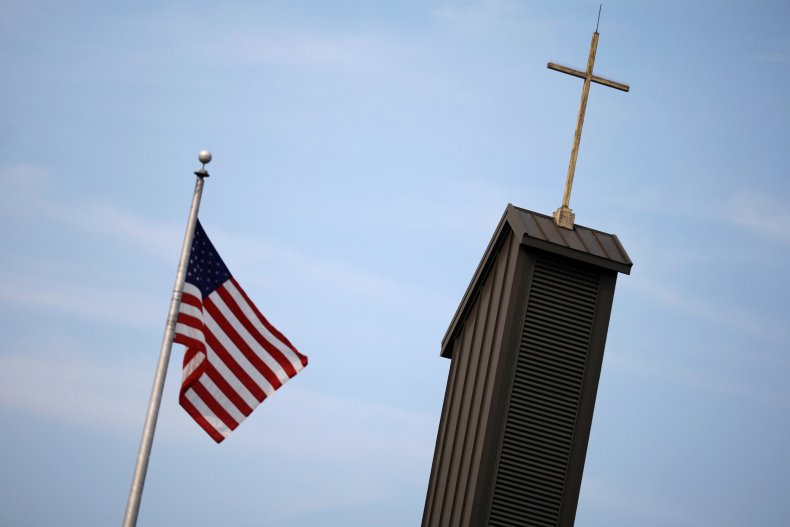 "I never posted anything, that in my opinion, would've been controversial in any way," Kozak said.
The 39-year-old, who is gay, said the firing was a "wake-up call" but still considered himself Catholic.
"It's a wake-up call that I didn't really realize the Catholic Church would act like this," said Kozak.
In a statement to Newsweek, the Catholic Diocese of Cleveland wrote that the diocese discovered posts on his Twitter feed that "violates our diocesan standards of conduct for ministers," and was fired based on those findings, not for his posts on Facebook.
"While we do not comment on the specific reason of any personnel action, Mr. Kozak is not sharing all the facts. His characterization of the reasons for his termination is not accurate. His claim that he was fired for activity on his Facebook site is not correct," the statement read. "It is our policy to conduct background checks on job applicants, including current employees applying for a new position. In this instance, we discovered content on his Twitter feed that violates our diocesan standards of conduct for ministers. We are confident that our decision with regard to this ministerial position is appropriate."
A similar incident occurred in February, after a first-grade teacher from Miami said she was fired from her job for posting photos of her wedding on Facebook. Jocelyn Morfii, who is openly gay, said she was fired from her job at the Saints Peter and Paul Catholic School after she posted her wedding photos to social media, WPLG previously reported.
"This weekend I married the love of my life and unfortunately I was terminated from my job as a result," Morffi previously wrote on Facebook. "In their eyes, I'm not the right kind of Catholic for my choice in partner."
The principal, Carlota Morales, said that Morffi's job termination was "difficult and necessary" in a letter to parents. Officials from the Archdiocese of Miami said Moriffi's was fired because she broke her contract, according to WPLG.
This story was updated to include a statement from the Catholic Diocese of Cleveland.