Pastor Said He Was Sucking Demons Out of Men He Sexually Assaulted, Lawsuit Claims
A Presbyterian minister in New Jersey is accused of sexually assaulting several parishioners under the guise of exorcising evil spirits.
Three men have come forward claiming Rev. Dr. William Weaver performed sex acts on them when they came to him for private counseling at Linden Presbyterian Church. Weaver, 69, would allegedly tell the men that he needed to "suck" out demons through their semen, citing Native American rituals and a verse from Ephesians telling Christians to "put on the full armor of God."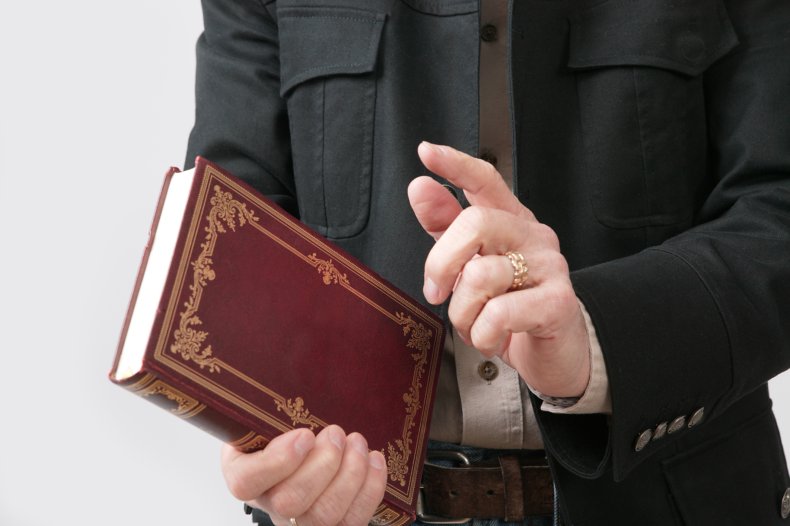 According to impact statements the men submitted to the Presbytery of Elizabeth, which has jurisdiction over the church in Linden, Weaver would order each to strip naked and lie down. Then he would place an "angel coin" on their foreheads and have them balance stones on their hands and ankles.
Weaver would then allegedly perform oral sex on them.
One man, A.J. Meeker, says he started seeing Weaver about family problems in 2000, when he was 20. "I refuse to stay silent any longer," he wrote in his statement. "I need to make sure that this never happens to anyone else ever again."
Another man, Jared Staunton, said that after his assault, Weaver "lifted my head up and looked into my eyes, and said, 'You don't have to be afraid anymore, I'm your protector now.'"
With that, Staunton said, the minister kissed him on the lips.
In addition to working at Linden Presbyterian for 39 years, Weaver also served as chaplain for the local chapter of the Vietnam Veterans Association. Audrey Pereira, a representative for the chapter, described him as "a Jekyll and Hyde."
"He did good on one hand," she told My Central Jersey. "On the other hand, he did this evil to who knows how many. It can't just have been these guys. There has to be more."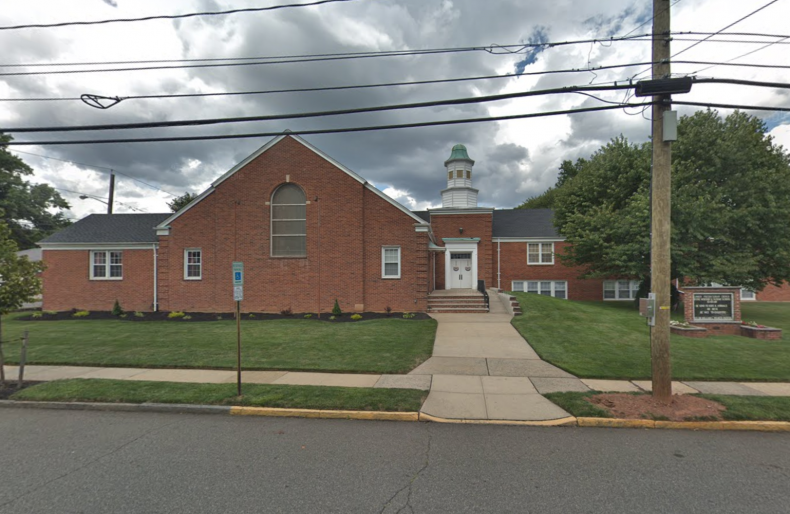 An investigation by the Presbytery found credible evidence of "multiple acts of idolatry and sexual misconduct." It also reportedly uncovered gay porn on a church-owned computer in Weaver's office.
A church trial was set to start on January 25, but Weaver renounced the Presbytery and its jurisdiction the day before. He has subsequently moved to a gated retirement community in Lakewood, about an hour away from Linden.
Meeker, Staunton and another male parishioner reportedly took their case to secular authorities, as well, but the Union County Prosecutor's Office says it cannot confirm or deny any details.
In June, the three men, along with a woman who claims Weaver similarly assaulted her, filed a lawsuit in Middlesex County Superior Court. In addition to Weaver, they are suing the Linden Presbyterian Church, the Presbytery of Elizabeth and the Presbyterian Church (USA).