Mink on the Run: Animal 'Terrorists' Smacked by Federal Prosecutors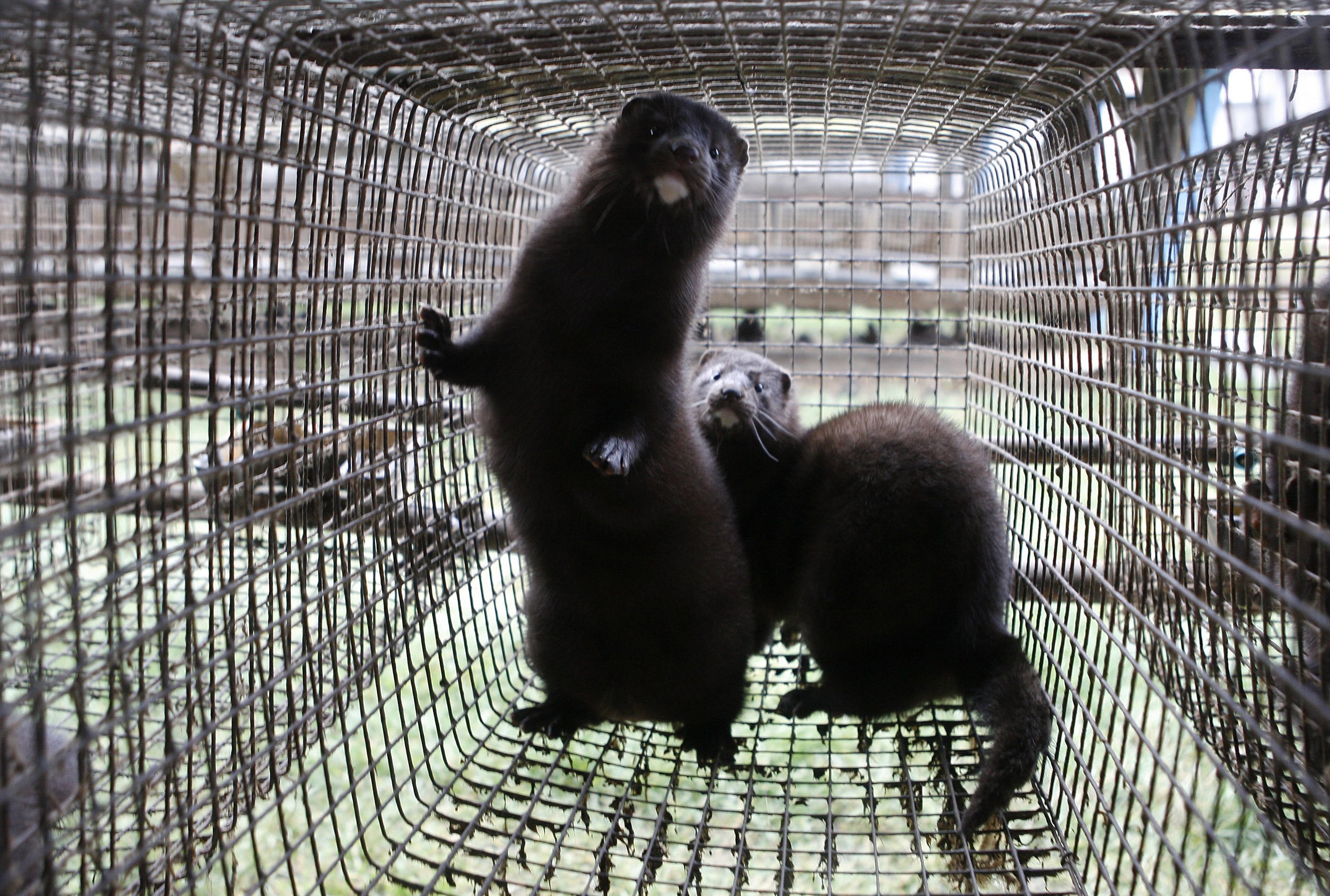 The two young men believed they were doing the right thing, even though they knew it was against the law, and could even put them in prison. They set out from California in 2013 on a mission to free animals from fur farms in the Midwest. Inside their car were bolt cutters, a police scanner and a handwritten diary with entries like, "We should all feel the pull. Animals are waiting in cages. Take action."
Kevin Johnson and Tyler Lang took action in the dead of night on August 13, 2013. They drove to a mink farm in Morris, Illinois, pulled up the fences that surrounded the property, and released more than 2,000 animals from their cages. Johnson and Lang wore masks as they used red spray to write "Liberation is Love" on the barn before they left.
The aftermath was ugly. Dozens of minks were crushed by traffic and about 400 were never recaptured. The mink farmers shuttered their business and lost their retirement savings. When Johnson and Lang were arrested the next day driving toward a fox farm they planned to vandalize, there was mink hair on their clothes.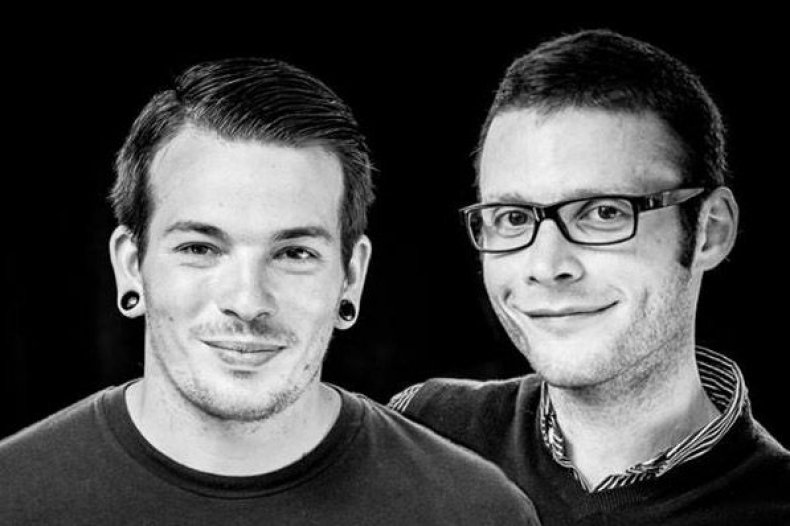 Johnson and Lang pleaded guilty to state charges of possessing burglary tools and were sentenced to time behind bars—five months for Lang, 30 months for Johnson—but in 2014, federal prosecutors brought new charges against them under a controversial federal law that brands their crime "animal enterprise terrorism." Both men again pleaded guilty, with Johnson, 29, sentenced last year to three years and Lang, 27, sentenced Wednesday to six months of home confinement.
"Lang was not engaging in lawful activism or peaceful protest, but instead was committing a crime," read a press release Wednesday from the United States Attorney for the Northern District of Illinois.
When Lang was charged with the federal crime in 2014, he was back in California, on parole for his Illinois state conviction for the burglary tools. He was outraged by the new charges. "The government's 'terrorist' targeting of two friends with a history of speaking out against injustice is an affront to the meaning of what violence really is, and a slap in the face to a public that sadly knows what terrorism actually looks like," he said in a statement.
The Animal Enterprise Terrorism Act was passed in 2006. It was pushed by U.S. Senator Orrin Hatch (R-Utah), who fumed in a press release that, "It is no stretch to label these extremists as terrorists," after animal activists harassed employees at a Utah company. The law applies to anyone who "intentionally damages or causes the loss of any real or personal property used by an animal enterprise."
Other activists have been charged under the law. Joseph Buddenberg and Nicole Kissane were arrested by the FBI last year for a 2013 cross-country road trip during which they released minks from fur farms in Idaho, Iowa, Minnesota, Wisconsin and Pennsylvania, and even freed a bobcat from a Montana farm.
Lang began advocating for animal rights when he was 14, at first by passing out educational literature on animal rights. He dropped out of his Los Angeles high school and began work for his father's construction company, then continued to work in construction when his father's business shut down in 2008—all while continuing to work for animal rights.
Some of the protests Lang took part in were illegal, federal prosecutors said in a sentencing memo filed in Illinois federal court. Lang and other activists targeted UCLA professors who used animals in their research, protesting outside the professors' homes and chanting phrases like, "Burn in hell," according to prosecutors. And at least two large corporations obtained restraining orders to stop Lang from harassing their employees.
"As the years dragged on, however, his activism appeared to have little effect. When Mr. Lang was in his early twenties—often a period of youthful impatience—he longed to see results," reads a letter filed by Lang's lawyer. "That is when he made the decision to participate in more direct action and raid a fur farm."
Lang wrote to the federal judge overseeing his case that he wishes he could take back his decision to raid the Morris farm. "He understands that his actions have done more harm than good, and that he has set back the broader animal rights cause by acting outside the law," his lawyer said in court papers. "More concretely, he regrets that such a large number of mink died in the manner in which they did."