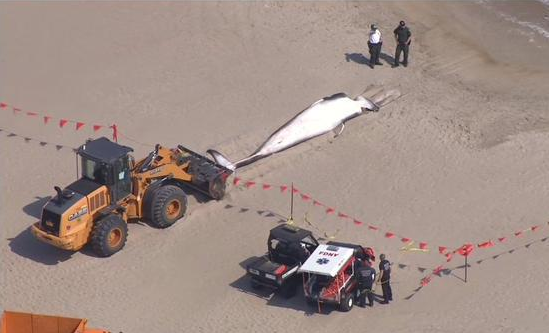 A minke whale washed up on a beach at Coney Island, New York on Monday afternoon. It is not yet clear exactly what killed the whale or why it washed up.
The Riverhead Foundation, a marine research nonprofit, is investigating the whale's death. Few details about the whale were available at press time.
An FDNY unit and a bulldozer were on the scene of the investigation. "One of our units returning from another call saw the activity and made their way over, but we had no official role," an FDNY public information officer told Newsweek.