Minneapolis Nightclub Opposite Trump Rally to Stay Open During President's Visit, Will Donate All Profits to Planned Parenthood
Despite the threat of protests across the road where Donald Trump is holding a rally, Minneapolis' renowned nightclub First Avenue will stay open during the president's event with all profits from the evening going to a planned parenthood charity.
Fans of the city's revered son Prince will recognize the club, located on the corner of First Avenue and 7th Street, as the location for scenes of the musician's 1984 film Purple Rain.
On Thursday, thousands of protesters from a coalition of groups are turning up outside the Target Center across the street to voice their opposition to Trump's Keep America Great rally inside.
Among the groups is the Anti-War Committee, which said that they wanted to "protest Trump and his racist policies." With city officials closing off roads ahead of the protests, a number of businesses will close their doors on Thursday afternoon.
Newsweek subscription offers >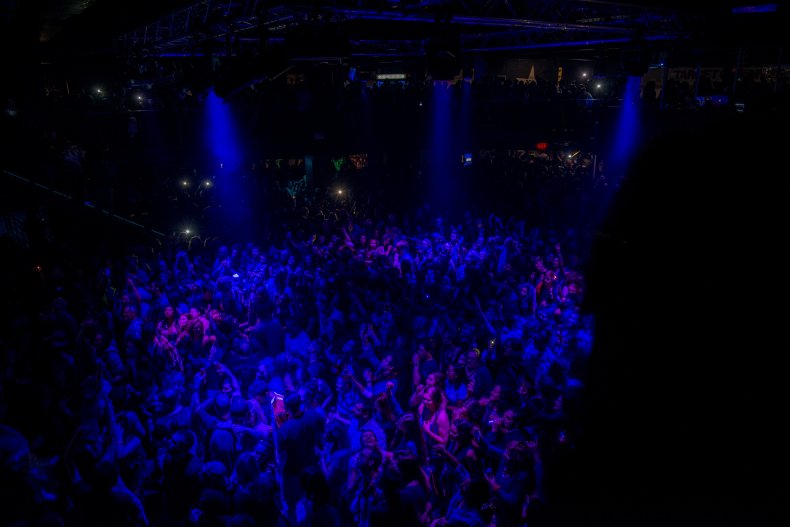 CEO of First Avenue Dayna Frank said the protesters' actions would not stop the club from staying open and that all profits from the night, and from the adjoining venues 7th Street Entry and the Depot Tavern, would go to Planned Parenthood North Central States, Twin Cities.com reported.
Frank said in a statement: "While we are not a political organization, First Avenue has hosted candidates and events across the political spectrum and supports diversity of thought.
"However, the actions and policies of this administration are in direct conflict to our core values. First Avenue believes in radical inclusivity; every person needs to be treated with dignity, respect and professionalism.
Newsweek subscription offers >
"Our mission statement explicitly outlines First Avenue's goal of fostering a unique, diverse, and innovative cultural environment. We're happy to support an organization dedicated to equal access to healthcare for all."
Ahead of the event, Trump had criticized the city's mayor Jacob Frey for trying to get him to foot the $530,000 security bill.
He tweeted on Tuesday: "Radical Left Dem Mayor of Minneapolis, Jacob Frey, is doing everything possible to stifle Free Speech despite a record sell-out crowd at the Target Center. Presidents Clinton and Obama paid almost nothing!"
But Trump later claimed victory with his campaign manager Brad Parscale saying that the rally would go on as scheduled.
"The Target Center has backed off cancelling the contract. Consistent with the original agreement with the venue, the Trump campaign has not agreed to pay any additional funds," he said.
This week the Police Officers Federation of Minneapolis announced it had produced a "Cops for Trump" T-shirt supporting the president, in defiance of a ban instigated by the city's police chief forbidding off-duty officers from attending the rally in uniform.
Next year, Trump hopes to flip Minnesota, which has gone the way of Democrats in every presidential election since 1972.
Minneapolis Nightclub Opposite Trump Rally to Stay Open During President's Visit, Will Donate All Profits to Planned Parenthood | U.S.