Minneapolis Mayor Asks for Criminal Charges For Police Officer Who Knelt on George Floyd's Neck
Minneapolis Mayor Jacob Frey has asked the Hennepin County Attorney to charge former Minneapolis Police Officer Derek Chauvin with the death of George Floyd.
Floyd, 46, died Monday following his arrest outside a supermarket on Monday. Viral video of the encounter shows a police officer, later identified as Chauvin, pinning Floyd to the ground with a knee placed on his neck and Floyd saying he couldn't breathe.
Frey held a press conference on Wednesday to express his outrage at the incident and called on Mike Freeman, the attorney for Hennepin County, to file criminal charges against the former Minneapolis police officer.
"I have wrestled with—more than anything else over the last 36 hours— one fundamental question: Why is the man who killed George Floyd, not in jail," Frey said to reporters. "If you had done it or I had done it, we would be behind bars right now. George Floyd deserves justice. His family deserves justice, the black community deserves justice, and our city deserves justice."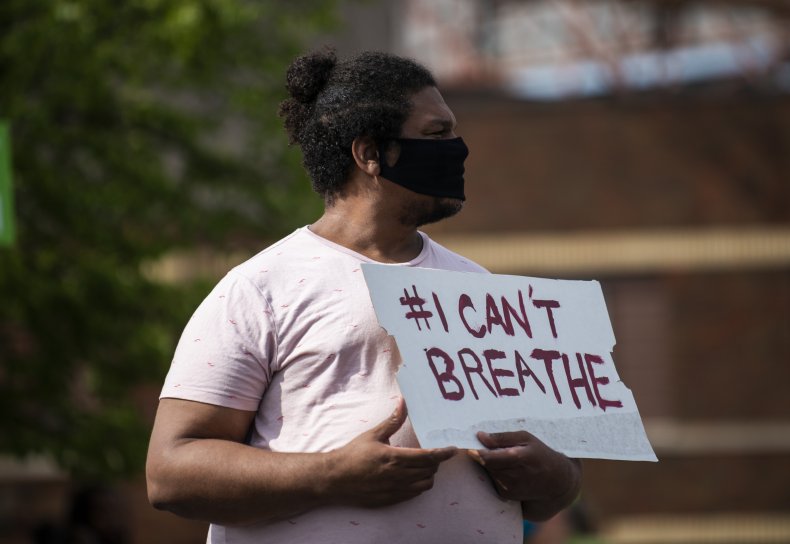 The evidence, which Frey said was limited to the video, initially showed that Floyd didn't resist officers after he was handcuffed, and was unable to resist after he was pinned to the ground.
Frey added that he felt that the amount of force Chauvin used to subdue Floyd was excessive and unnecessary.
"We watched for five whole excruciating minutes as a white officer firmly pressed his knee into the neck of an unarmed, handcuffed black man," Frey said. "I saw no threat. I saw nothing that signaled that this kind of force was necessary."
Frey said the Minneapolis Police Department does not condone or endorse the type of force Chavin used to subdue Floyd, and it wasn't a technique that officers were trained to use while making an arrest.
Frey told reporters that he has relayed his call for action to Freeman's office, based on the video evidence, but declined to comment on how Chauvin should be charged once the investigation is complete.
"I would like to see this as soon as possible. If we can do this in a way where we can ensure that the investigation will not compromise the changeling decision...then I'd do this right away," Frey said. "I think we have seen a very long history in this country of charging decisions being made that did not do justice to the victims,...even more so when the law enforcement officer is white and the victim is black."
The video of Floyd's arrest ignited protesters, who took to the streets of Minneapolis on Tuesday night and encountered police in riot gear, who fired tear gas and rubber bullets at protesters.
Although there was some property damage, Frey said it was only caused by a few of the protesters, and commended the "99 percent" who protested peacefully.
President Donald Trump responded to reporter's questions about George Floyd's death, calling it, "a very very sad event."
Trump added that he expects to receive a report on the incident on Thursday.
Chauvin was among four officers who arrested Floyd on a suspected charge of forgery. The four officers, identified as Thomas Lane, Tou Thao, J. Alexander Kueng and Chauvin, have since been fired from the Minneapolis Police Department.
The FBI is investigating whether Floyd's civil rights were violated by the Minneapolis Police Department during his arrest.