Minneapolis Mayor Opposes Disbanding Police Department After City Council's Veto-Proof Push
After Minneapolis City Council members announced their plans to disband the police department on Sunday, Mayor Jacob Frey voiced his opposition, saying he does "not support abolishing" law enforcement.
During a community rally at Powderhorn Park earlier today, several Minneapolis City Council members, who're part of a veto-proof majority, informed the public of their decision to disband the police department.
City Council members Cam Gordon, Steve Fletcher, Phillipe Cunningham and Jeremiah Ellison were reportedly present at the event, as well as Andrea Jenkins, Alondra Cano, Lisa Bender and Jeremy Schroeder, according to local news. The members stated their intention to strengthen the city's community-led safety initiatives with the absence of a police force.
"Our commitment is to end our city's toxic relationship with the Minneapolis Police Department, to end policing as we know it, and to re-create systems of public safety that actually keep us safe," Minneapolis City Council President Lisa Bender said.
In response, Frey said he will be opposing the decision and indicated his belief that the solution to racism in the police force lies in "deep, structural reform."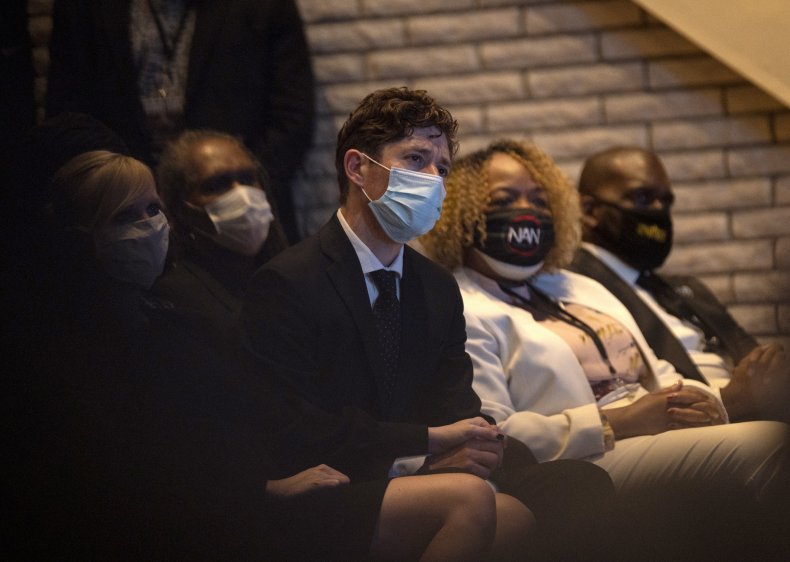 "I'll work relentlessly with Chief Arradondo and alongside the community toward deep, structural reform and addressing systemic racism in police culture," the mayor said in a statement. "And we're ready to dig in and enact more community-led, public safety strategies on behalf of our city. But I do not support abolishing the Minneapolis Police Department."
Frey issued similar remarks to protesters that stopped by his home on Saturday. When urged to defund the police force by demonstrators, the mayor said: "I am absolutely for a massive shift, a structural shift in how the police department functions. I'll say it again. Am I for abolishing the entire police department? No I'm not and I'll be honest about that too."
Newsweek reached out to the Minneapolis Police Department for comment. This story will be updated with any response.
The announcement today follows the death of George Floyd, a 46-year-old African American man, in police custody on May 25. Floyd's death prompted widespread protests to break out across America and other parts of the world in recent days. All four officers involved in the incident have since been charged, but their arrests did little to end the unrest that has rocked the city of Minneapolis and at least 130 other cities across the country.
Activists continued to peacefully protest in many parts of America on Sunday. Many are urging their local officials to defund police departments in order to stop police brutality, which has disproportionately affected the black community.
Minnesota Congresswoman Ilhan Omar, who attended the community rally on Sunday, shared an image of the event to Twitter. "I'm at the community meeting at Powderhorn Park in Minneapolis, where City Council members just unveiled a mission statement for reimagining policing," she wrote.
The crowd gathered at the rally began to chant "Defund, MPD" at the end of the event.