Minneapolis Mayor Denies Claim The He Allowed Unrest to Overrun Neighborhood, Defends Police Chief
Minneapolis Mayor Jacob Frey said it wasn't true that he allowed a neighborhood to get overrun during the protests over the death of George Floyd, and he also defended Police Chief Medaria Arradondo.
In an interview with local CBS affiliate WCCO that was posted Friday, Frey spoke about the decision to vacate the 3rd precinct amidst the protests. When asked what the plan was for keeping order and being told that some officers told WCCO that they felt the order was to allow it to get overrun, Frey responded that it was not. "That could not be farther from the truth," he said.
Frey explained that Arradondo called him on Wednesday to say they needed support from the Minnesota Guard. He said a commander and deputy chief contacted the Department of Public Safety Commissioner the following day.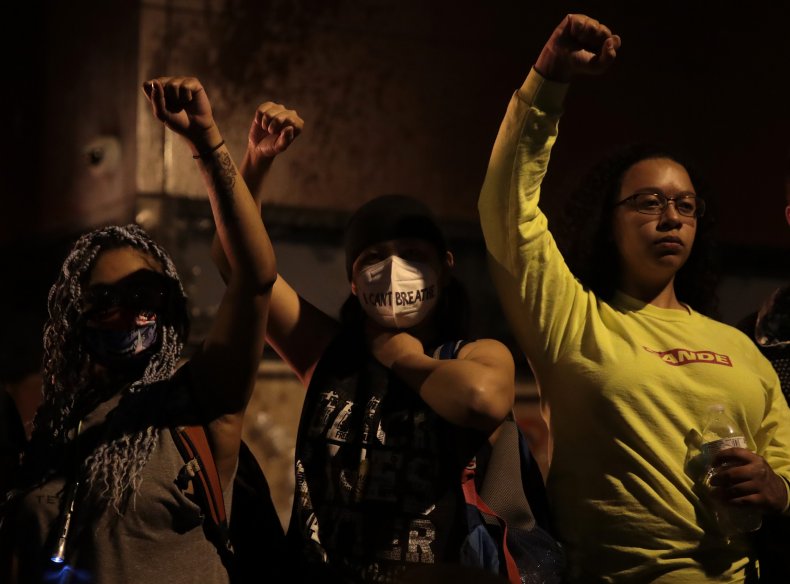 After walking through what support the Guard could provide, Frey said that they were thankful for the support. "To implement an effective anti-looting plan across 11 commercial corridors would have been a massive undertaking," Frey told WCCO. "The Guard told us they'd be able to provide roughly 100-200 members with an additional 84 State Patrol officers. We knew that would be good enough to help with fire support, but not other pressing needs."
Frey explained that with the number of police on active duty, it was likely they would get overrun. "We are a police force totaling roughly 800 with far, far less than that on active duty at a given time. Simply by the numbers, we were going to be overwhelmed. It's a matter of math, not planning," he said.
Frey also said that the city was "overwhelmed" and "our resources were beyond tapped," in addition to every officer that was available being out.
When asked about his directive for police use of force, handling rioters, and building takeovers, repeated similar responses to his answers about the directive, but he also brought up Arradondo. "Chief Arradondo and I prioritize above all else the sanctity of life and we were both devastated to see the city overwhelmed," he said.
When asked if he was still confident in Arradondo and if voters should still be confident with him, Frey responded that the chief had "built up trust in the community" through his service for years. "His leadership has never been needed more," he also said. "My time working with Chief Arradondo has shaped me not just as an elected official but as a leader. I recognize that residents place a sacred trust in both of us, and I will never take that trust for granted."
Press contacts for Frey and the Minneapolis Police Department did not respond to Newsweek's request Saturday morning for comment in time for publication.