4 in Custody After Shooting of Black Lives Matter Protesters in Minneapolis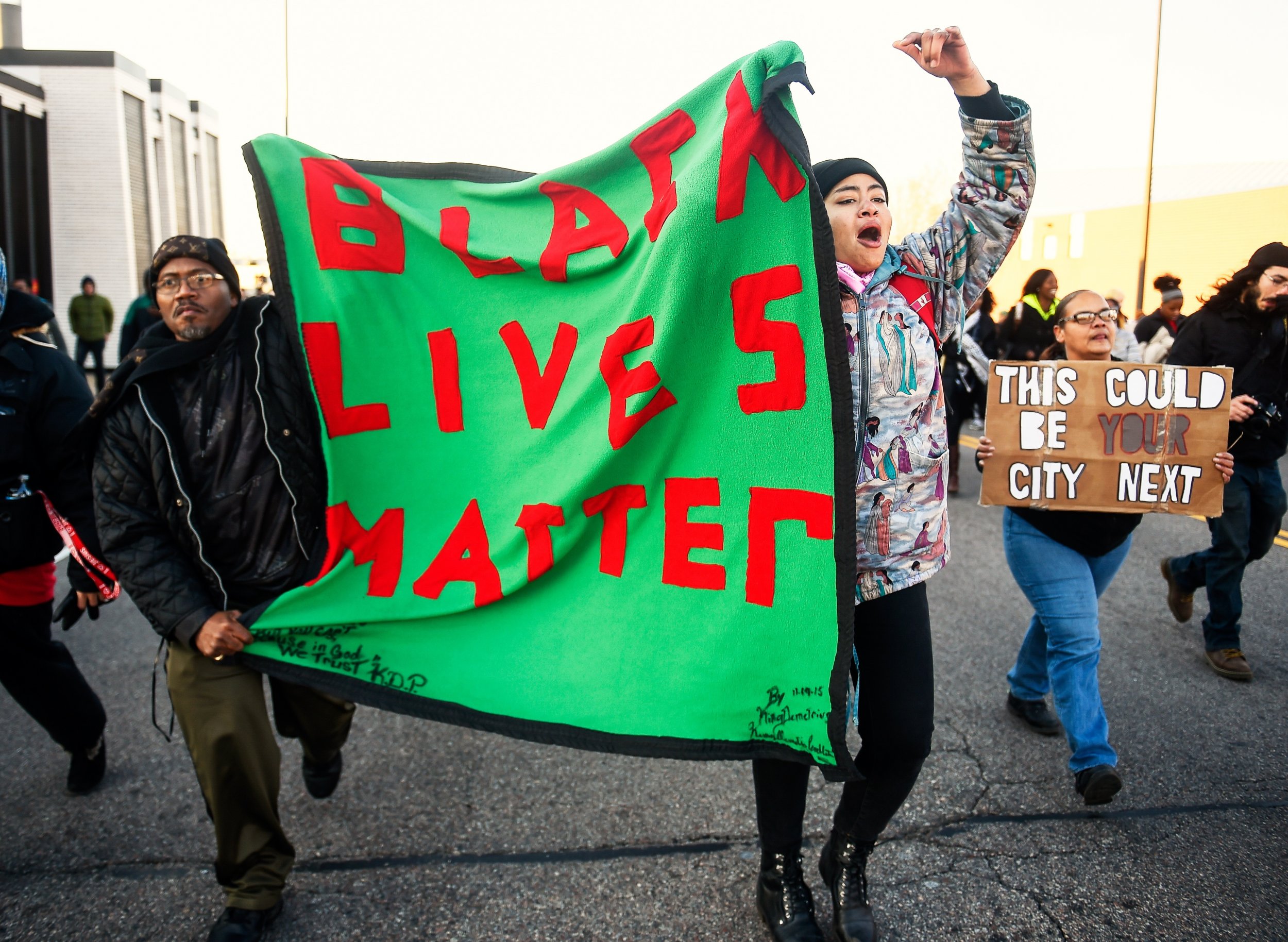 Updated | Minneapolis police this week took into custody a total of five men in connection with a shooting Monday night in the city that injured five members of the Black Lives Matter movement.
The victims were fired upon while protesting the police-involved shooting of Jamar Clark, a 24-year-old African-American man, on November 15. Monday night's demonstration took place a block from the Minneapolis Police Department's 4th Precinct.
Police on Wednesday afternoon said they are questioning four men: Allen Scarsella, 23; Joseph Backman, 27; Nathan Gustavsson, 21; and Daniel Macey, 26.
Police also had taken into custody a 32-year-old male but released him on Tuesday, after determining he wasn't at the scene of the shooting the previous night.
At this point, the Minneapolis Police Department is not seeking any more suspects, said Public Information Officer Scott Seroka.
He said the conditions of the five shooting victims were not immediately available. But the StarTribune reported that one of was seen holding a cane at the shooting scene on Tuesday afternoon.
Clark died the day after he was shot, and racial tensions have been rising in the city ever since. Several activists said he was in handcuffs when he was shot, but police say a preliminary investigation shows he wasn't cuffed at the time.
The officers who shot Clark, Mark Ringgenberg and Dustin Schwarze, were placed on standard paid administrative leave pending ongoing investigations by the FBI and the Minnesota Bureau of Criminal Apprehension.
Following the Clark shooting, members of Black Lives Matter, an international activist movement that campaigns against violence toward African-American people, marched to the 4th Precinct police station, which they have occupied. They are demanding that authorities release video of the incident.
About 1,000 people marched peacefully on Tuesday afternoon with banners directed toward City Hall reiterating their demands for justice in Clark's shooting death, according to the StarTribune. Along the route, they paused at the makeshift memorial set up in his memory.
The Minneapolis Police Department is working with the Hennepin County Attorney's Office and the FBI to find answers in regard to Monday night's shooting.
In New York City, protesters planned to gather in Manhattan's Washington Square Park Wednesday night in solidarity with Black Lives Matter protesters in Minneapolis.
Demonstrators also took to the streets in Chicago on Tuesday night. Earlier in the day, a white police officer was charged with first-degree murder in the 2014 shooting death of Laquan McDonald, a black 17-year-old.
This story has been updated to reflect the additional arrest and identities of the suspects.