Minneapolis Teachers Walk Off Job, Forcing District to Cancel Class for 29K
The Minneapolis School District was forced to temporarily halt classes for about 29,000 students after teachers walked out Tuesday.
The walkout was triggered by a dispute over pay, class sizes and mental health support for students, issues that union members said they hadn't reached an agreement on, the Associated Press reported.
Greta Callahan, president of the teachers' chapter of the Minneapolis Federation of Teachers, said Monday that they were going on strike "for the safe and stable schools our students deserve."
The strike in one of the state's largest school districts came as neighboring Saint Paul Public Schools, which has about 34,000 students, narrowly avoided a walkout scheduled for Tuesday after announcing a tentative agreement Monday night, AP reported. The issues in both of the Twin Cities were largely similar, according to union officials.
"We have continued to do so much more with so much less. Those at the top of this district continue to hoard power, continue to do so much less with so much more," Callahan said during a press conference late Monday. "And if we don't intervene, we believe that the Minneapolis Public Schools will cease to exist."
Callahan added that because the state's projected budget surplus is above $9 billion, according to the Minnesota Office of Management and Budget, the union "should not even be here talking about fighting for a quality education.
Addressing union members, she said that the projected surplus "is over 9 billion reasons why we need to be on that picket line tomorrow."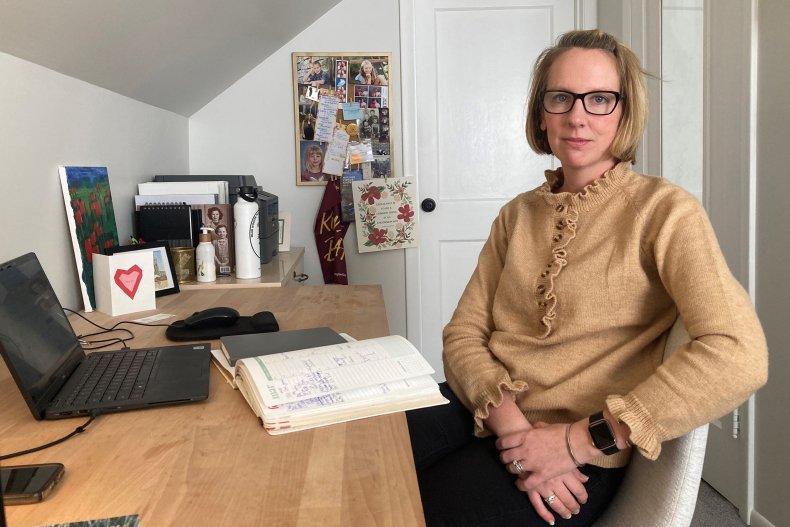 Ma-Riah Roberson-Moody, the first vice president of the union's Educational Support Professionals (ESP) chapter, said during the press conference that their top priority is a "livable wage for ESPs because we make school happen every single day."
She also stressed the need for class size caps, mental health support for students and "systemic change that actually recruits and retains educators of color."
The district said that it was disappointed in the decision to strike but vowed to "remain at the mediation table non-stop in an effort to reduce the length and impact of this strike."
It announced in a statement that classes would be canceled for the duration of the strike, and advised parents to arrange for child care. It added that students would be able to pick up one meal bag per day with breakfast and lunch at their schools starting Wednesday.
"Continuing mediations and minimizing the impact on families and students is our primary goal," the statement said.
Members still must approve the tentative agreement in the Saint Paul district, which would increase pay, maintain limits on class sizes and boost mental health support, the AP reported.
"This agreement could have been reached much earlier," said Leah VanDassor, president of the local union. "It shouldn't have taken a strike vote, but we got there."
Update 3/8/22, 5:24 p.m. ET: This story was updated with additional comments and information from Minneapolis Public Schools.