Minnesota Gov. Tim Walz 'Fully Mobilizes' National Guard for The First Time in State's History
The governor of Minnesota has said that he was "fully" mobilizing the National Guard for the first time in the state's history following the aftermath of violent protests sparked by the killing of George Floyd at the hands of a white police officer.
During a press conference Saturday, Gov. Tim Walz told reporters that the worsening violence in Minneapolis was "no longer in any way about the murder of George Floyd.
"It is about attacking civil society, instilling fear and disrupting our great cities," he said.
In announcing the drastic security move, Walz said: "There is no mayor in America that has the resources to push back against an organized attempt to destabilize civil society with no regard for life or property.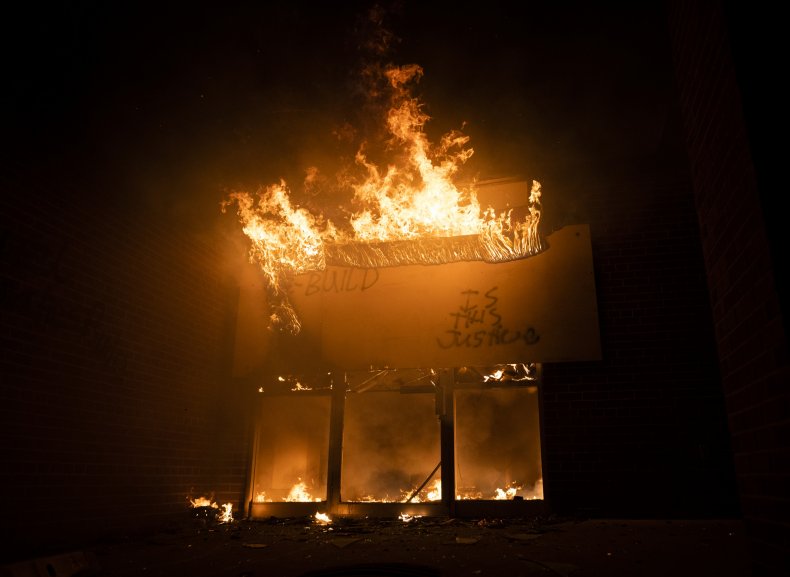 "I am authorizing... to fully mobilize the Minnesota National Guard, an action that has never been taken in the 164-year history of the Minnesota National Guard. We will pull in assets as we have been doing.
"By this afternoon our hope is to exponentially have that force out there," he said.
Earlier on Saturday, the Minnesota National Guard had tweeted that it was activating more than 1,000 additional personnel today, in addition to the 700 citizen soldiers and airmen who had been on duty.
Derek Chauvin has been charged with third-degree murder and manslaughter in Floyd's death with Hennepin County Attorney Mike Freeman saying that charges for three other officers who were fired over Floyd's death are also expected.