Minnesota Non-Binary Gender Identification on Driver's Licenses Approved by State
Minnesota began allowing people to apply for non-binary driver's licenses on Monday, the Star Tribune reported.
Individuals applying for a new or renewed driver's license will now be allowed to identify as gender "X." People do not need to provide documentation when applying for a non-binary license, Driver and Vehicle Services (DVS) told the Star Tribune in a statement.
But "it's unclear whether further documentation is needed for acceptance of a non-binary designation," according to the paper. "The DVS website still includes that 'medical certification of...gender transition' from a licensed physician must also be presented at the time of application."
The change, which was unannounced, took effect along with the state's rollout of Real ID, a new form of identification intended to be more difficult to counterfeit. Real ID will be required to board a domestic flight after October 1, 2020, according to DVS.
DVS told the Star Tribune that "gender identification is a self-descriptor like eye color, height and weight," and added that the change was also "a business decision to offer a third option to better serve all Minnesotans."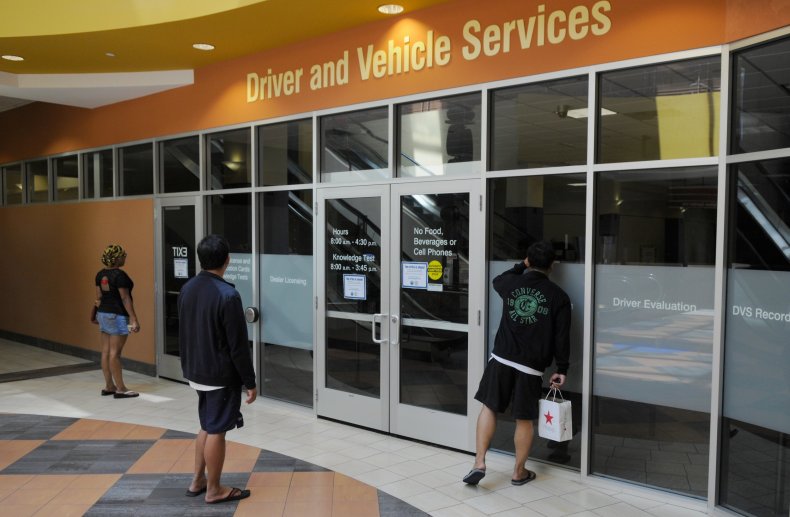 One of the early applicants said the application process was straightforward and easy.
"I just walked right in, handed them my old license and the letter from my doc [and] they asked me all the questions on that application paper verbally," 26-year-old M.J. Zappa, who applied for a gender "X" identification, told the Star Tribune.
"I feel good. I know a few other people have accomplished this in a few other states. It started on the West Coast a few years ago, and more and more people are recognizing that non-binary people exist and we ought to be legally recognized," Zappa told Minneapolis-based television station Fox 9.
California, Maine, Oregon and Washington, D.C., have already approved non-binary identification on driver's licenses, according to Mother Jones. The Massachusetts Senate passed a bill in June to permit people to identify as gender "X," the Associated Press reported.
"Having an accurate ID is important for everyone to be able to move through the world, to be able to get employment, housing, enroll in school, obtain other IDs," State Policy Director at the National Center for Transgender Equality Arli Christian told Mother Jones in June. "The more we have access to accurate markers on IDs, the more we help avoid discrimination and help people go about their daily lives."