Bodycam Video Shows Ordeal of Black Bank Customer Handcuffed While Trying to Cash Paycheck
Bodycam footage obtained by a local news station shows an incident last year when a bank manager in Minnesota called the police on a Black man whom he suspected of having a fraudulent check.
Joe Morrow was attempting to cash his $900 paycheck at a U.S. Bank branch in Columbia Heights last year when bank manager John Askwith suspected that the check might be fraudulent. This was despite the 23-year-old having an account with the bank and showing his ID to the teller.
The ordeal ended with Morrow being handcuffed and escorted by the police out of the branch, according to Saint Paul's KTSP news station.
Askwith reportedly told the police that Morrow had a fake check when, in fact, he only called Morrow's employer for verification after the grocery distributor worker was removed from his office. The employer confirmed that the check was real.
Morrow said that Askwith accused him of carrying a fake check after the bank teller didn't cash it.
"He [Askwith] came over and said, 'Joe Morrow? Your check [is] fake.' And I said, what?" Morrow told KSTP. "He said, 'you people always coming in here with fake checks.'"
"When I'm coming out of [Askwith's] office I was handcuffed...people were looking...like I'm a criminal or something," Morrow added.
The news outlet obtained Sgt. Justin Pletcher's bodycam footage from that day, showing Morrow sitting in Askwith's office and maintaining his innocence. "I work there, bro. And I'm going to report you too, bro. This is racial," Morrow, who works as an order picker at a grocery supplier UNFI, told Askwith.
In response to Morrow, Sgt. Pletcher said: "Joe, I need you to calm down, first of all, OK? Don't say anything stupid because you're just going to get arrested for it."
Shortly afterward, another police officer arrived when the manager asked them to take Morrow to an adjacent office.
Later on, Morrow can be seen in the video being handcuffed by officers after he appeared to stand up quickly from the chair, but Pletcher wrote in the incident report that Morrow "flexed at John [Askwith] in a threatening manner."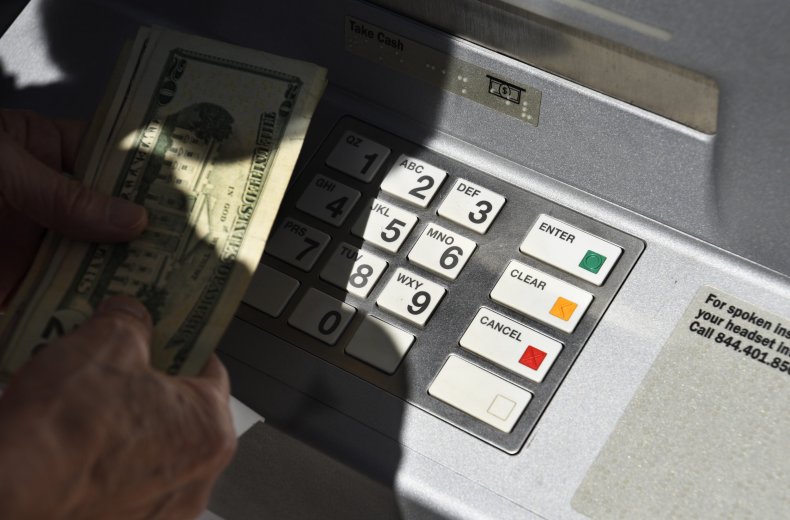 "I didn't threaten him. I got up, like, I'm mad," Morrow told KSTP. "The guy [Askwith] told the officer, 'can you get him out of my office? He might take something on my desk' that's when I got super mad. I'm going to touch something on your desk?"
Morrow's attorney, Rich Hechter, asked U.S. Bank for a settlement and an explanation, according to KSTP. The bank eventually settled with Morrow two weeks later but continued to defend the way the situation was handled.
"After a thorough internal investigation, there is nothing to indicate that the customer's race or ethnicity played a factor in the service he received at this branch," U.S. Bank spokesperson Lee Henderson told KSTP.
Newsweek contacted the U.S. Bank, Columbia Heights police department, and Morrow's attorney for comment.