Minnesota Confirms 699 New Cases of Coronavirus as Stay-At-Home Order Eases
Hundreds of new cases of coronavirus have been reported in Minnesota as the state's stay-at-home order expires.
Minnesota added 699 new confirmed cases of COVID-19 to its total on Sunday, as well as 22 new deaths. There have been 15,668 confirmed cases of coronavirus so far, according to data from the Minnesota Department of Health.
More than 700 people have died in the state as a result of the virus, with the majority of deaths in long-term care or assisted living facilities. The state's health department says approximately 150,605 tests to confirm COVID-19 have been carried out so far.
Governor Tim Walz is beginning to relax social distancing restrictions that he put in place at the end of March to slow the spread of the virus. The stay-at-home order expires on May 18 and is replaced with a "Stay Safe Minnesota" order.
Under the new measure, some stores will be allowed to reopen with 50 percent capacity. Large gatherings of more than 10 people are also still banned and the state has not yet reopened places of worship. Walz has also said he wants vulnerable people to continue to stay at home and stick to social distancing to protect themselves from COVID-19.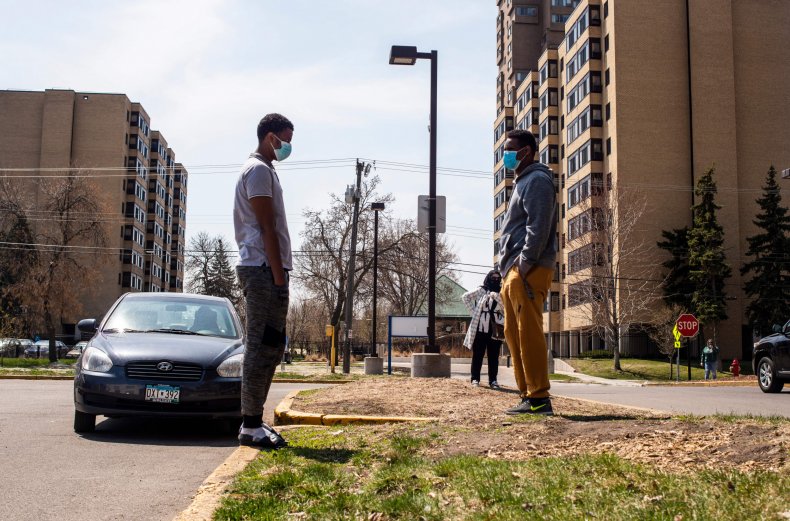 Bars and restaurants are currently still closed, but they can still serve delivery and take out food orders. Restrictions on hair salons, barbers, movie theaters, bowling alleys and venues that attract large crowds will remain in place during the first phase. Walz has directed his agencies to create a guideline for reopening bars, restaurants, barbershops and salons from June 1.
There have been more than 1.4 million confirmed cases of COVID-19 across the U.S and the death toll has surpassed 89,000, according to data from Johns Hopkins University.
In April, the White House issued guidelines that said states should have a "downward trajectory" of reported cases, or a decreasing share of positive tests over a 14-day period before beginning a gradual reopening.
However, not all states have adhered to these recommendations. For example, Kansas reopened restaurants and retail stores on 4 May without seeing a two-week fall in either daily cases or in the proportion of positive tests.