Minnesota Couple Face Charges After Police Find a Functioning Cannon in Their Home
Authorities have seized multiple weapons, including a working cannon, during a drug bust at a home in Minnesota, according to reports.
The residents of the Dassel home—Bret Bruce Wakefield, 59, and Ramona Jean Wakefield, 56—are now facing multiple charges for the possession of illegal drugs and weapons, WCCO reported.
On Monday, agents from the CEE-VI Drug and Gang Task Force searched the couple's home on the 17000 block of Highway 15 South in Dassel under a warrant.
The couple were inside when agents entered the property and they were detained while a search was carried out.
A full sweep of the residence uncovered more than 50 grams of methamphetamine, methamphetamine paraphernalia, and a sheet of paper containing records of transactions in relation to the drug.
Furthermore, the agents found 12 firearms and a functioning cannon, as well as several "cannon accessories."
A search of Bret Wakefield's person also revealed that he was carrying more than $1,000 in cash.
The couple are now facing several charges, including one count each of firearm possession, first-degree possession of a controlled substance and first-degree sale of a controlled substance.
The pair are currently being held at Meeker County Jail in Litchfield, Minnesota.
This is not the first time in recent months that authorities have uncovered explosive weaponry during a narcotics search.
In August this year, a New York high school teacher was charged with several offenses after authorities found multiple weapons and drugs at his home in Williamsville.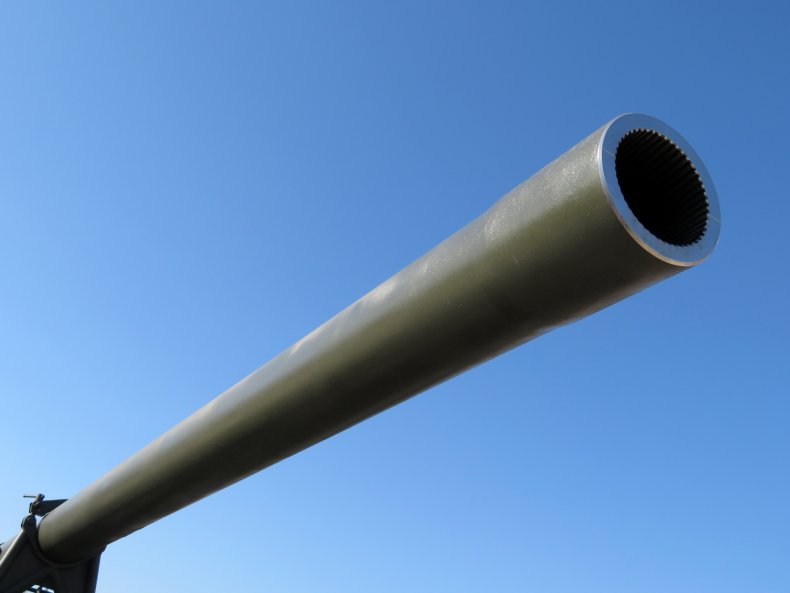 Investigators from Homeland Security Investigations, the Federal Bureau of Investigation, the Erie County Sheriff's Office and the Niagara County Sheriff's Office found homemade explosives at the home of Michael Masecchia, 53, as well as rifles, shotguns, a pistol, marijuana, supsected cocaine, hashish, steroids, and other drug paraphernalia.
Masecchia was charged with intent to distribute, and distribution of, marijuana, maintaining a drug-involved premises, and possession of firearms in furtherance of drug trafficking crimes, according to the U.S. Attorney's Office for the Western District of New York.
In the same, month a Florida man was detained after law enforcement officers found a hand grenade inside his vehicle—as well as multiple other weapons and ammunition—during a traffic stop.
Authorities from DeSoto County Sheriff's Office said that the M67 hand grenade still had the pin in place and was believed to be "live."
The arrest came after the man was searched by a narcotics unit who suspected he was in possession of illegal drugs, although none were found.