Minnesota Couple Nabbed For Hauling In More Than 250 Crappie Fish Over Legal Limit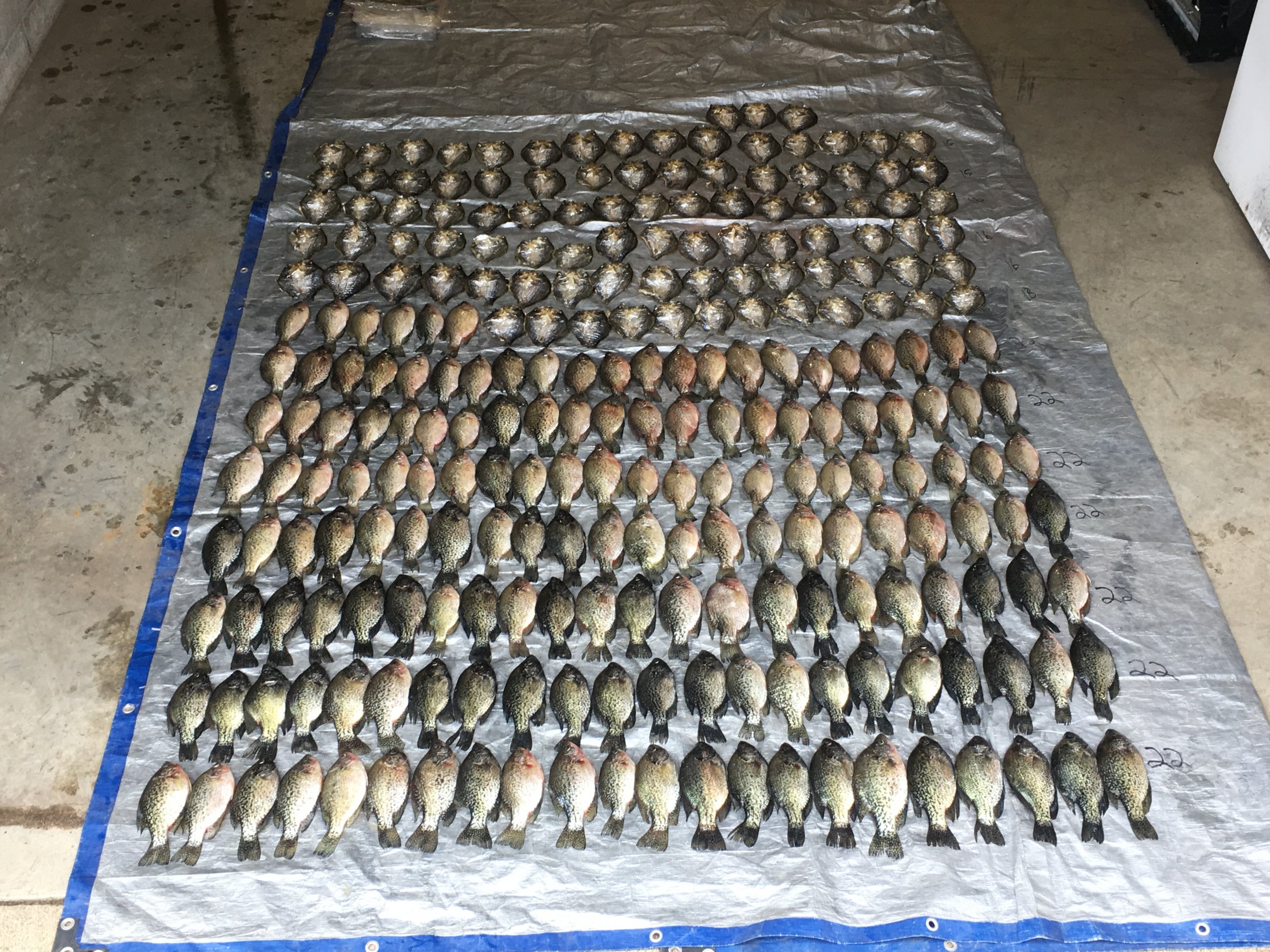 The husband and wife answered the front door to their Mountain Lake, Minnesota, apartment. Waiting on the other side of the timber was a pair of conservation officers and a local cop with one request: they wanted a look inside the couple's deep chest freezers.
Running down an anonymous tip on the night of May 20, Minnesota Conservation Officer Dustin Miller and his law enforcement colleagues were welcomed into the home where Isouvahn Xayachack, 70, and his 60-year-old wife Chanhthone Phongsim lived.
Phongsim initially danced around Miller's question as to whether the couple had any fish in the house, according to a Department of Natural Resources Incident Report obtained by Newsweek.
"Then they opened the freezers for us," Miller told Newsweekon Wednesday.
The first freezer was empty of any fish.
But the second freezer was loaded with a whopping 25 plastic grocery bags' worth of the freshwater catch called crappies (pronounced craw-pees)—a freshwater game fish sometimes locally called a "panfish" based on the common way it's prepared.
"Some were freshly placed fish that weren't fully frozen," Miller said of the inventory, which included some that were butterfly filleted and others left whole.
In the end, the officers counted out 273 crappies.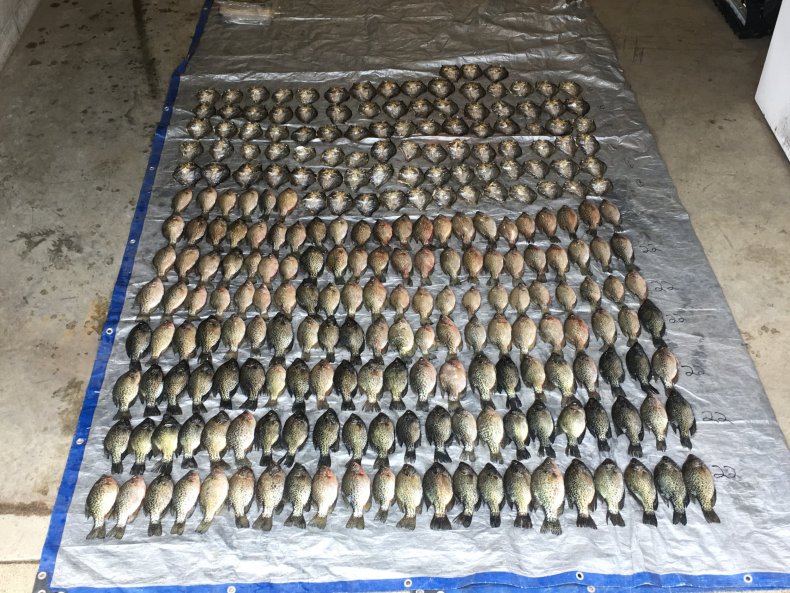 And while they were assessing the scale, Miller said he spotted a state fishing license regulation book in their apartment.
"It was sitting in plain view on their coffee table," he told Newsweek. "They admitted to me they knew the possession amount."
Miller cited them with possession over the state limit (which is 10 per person) and the angler husband and wife are now fighting their case in Cottonwood County Court. A pretrial hearing is scheduled for August 21, a court clerk confirmed.
If they lose, they could be forced to pay fines and restitution of up to $3,000, officials confirmed.
Before leaving the apartment Miller permitted the husband and wife anglers to hold onto the lawful amount they're entitled to.
"I allowed the two to keep their legal possession limit of 20 crappies," according to Miller's report. "They were informed that they needed to eat the fish they had prior to keeping any more crappies."
The couple may have gotten away with the fish were it not for being outed by a fellow angler who phoned a local hotline saying they and some fellow angler pals poached hundreds of crappies.
Department of Natural Resources teamed up with Mountain Lake Police to track down their Toyota minivan after an anonymous tipster phoned the state's 24-hour Turn In Poachers or TIP hotline number, accusing them of hauling away an obscene amount of crappies.
The non-profit organization is "dedicated to curbing the illegal taking of Minnesota's wildlife and natural resources," according to its website.
With the success of the crappie lead spawning an investigation, the tipster could be rewarded with currency or memorabilia, Miller noted.
The officer realized that the number of crappies counted in this particular case is rare and may not occur again.
"This is certainly the largest fish case I've had in my career," he said.
Miller also explained that the crappie crooks case remains open because "there's still some parts that are ongoing related to this activity."