Minnesota Gov. Tim Walz to Ban LGBTQ Conversion Therapy by Executive Order
Minnesota Gov. Tim Walz's office announced he will sign an executive order Thursday protecting the state's LGBTQ youth by banning the controversial practice of "conversion therapy."
Walz intends to bypass the state's legislative body to enact the ban since the Republican-held state senate has pushed back against it multiple times. The state's legislature has declined to ban the practice over multiple years.
"Our kids deserve to grow up in a state that values them for who they are—not one that tries to change them," said Governor Walz. "This Executive Order aims to protect young and vulnerable Minnesotans from the cruel and discredited practice of conversion therapy and affirms that the LGBTQ+ community is an integral part of One Minnesota. This is not the end of our work to see this practice become a thing of the past. We will continue to fight for love over hate every single day."
Conversion therapy has been banned for use with minors in at least 20 other states as being potentially harmful, as well as largely discredited by medical authorities in the United States. Even before the statewide executive order, some cities in Minnesota have already banned conversion therapy, including Minneapolis, St. Paul and Duluth.
The practice of conversion therapy attempts to change an LGBTQ subject's sexuality or gender identity to become cisgender and/or heterosexual.
In 2015, President Barack Obama called for an end to the use of conversion therapy in minors following the death by suicide of a transgender teen after religious therapists tried to convert her back to presenting as male.
A study published by the Trevor Project found that "LGBTQ youth who underwent conversion therapy were more than twice as likely to report having attempted suicide and more than 2.5 times as likely to report multiple suicide attempts in the past year."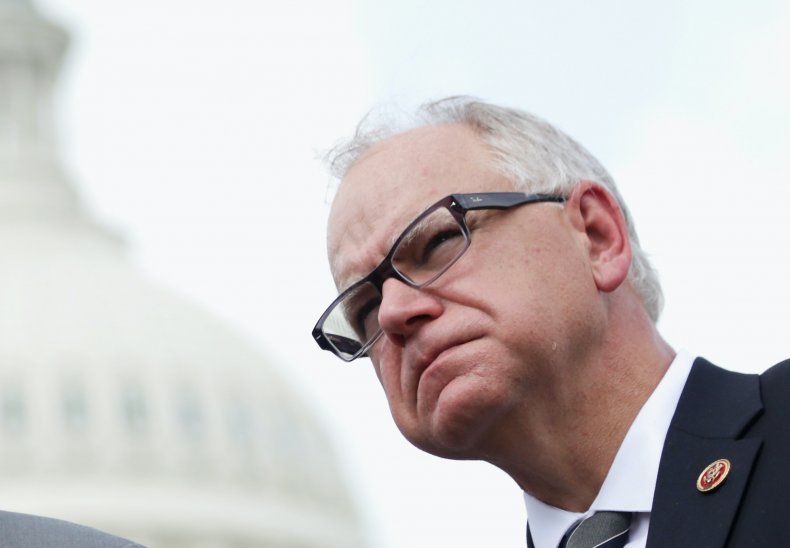 In recent years, multiple leaders and proponents of conversion therapy, who have called themselves "ex-gay" as a result of the treatment, have come out or been outed as still gay.
In 2019, McKrae Game, who once led a faith-based conversion therapy program called Hope for Wholeness, came out as still a gay man.
"Conversion therapy is not just a lie, but it's very harmful," Game told The Post and Courier. "Because it's false advertising."
The same year, David Matheson, who wrote the "Journey Into Manhood" program, which is used in many conversion therapy curriculums, came out as still being a gay man.
In 2018, Norman Goldwasser, who was the clinical director of Horizon Psychological Services, a conversion therapy center in Florida, was allegedly found to be using the screen name "hotnhairy72" on gay hookup sites Manhunt and Gay Bear Nation.
The Democratic governor, along with the Lt. Governor Peggy Flanagan will participate in a signing ceremony for Executive Order 21-25 Thursday morning, according to a statement.
If you have thoughts of suicide, confidential help is available for free at the National Suicide Prevention Lifeline. Call 1-800-273-8255. The line is available 24 hours every day.
Update (07/15/2021, 05:57 pm ET): This story was updated to include a statement from Gov. Tim Walz.