Minnesota Governor Orders Schools to Be Closed for Rest of the Academic Year As State Plans to Reopen Some Businesses Next Week
Minnesota's Democratic Governor Tim Walz announced Thursday that schools in his state would be closed for the remainder of the school year. Although stay-at-home orders have not been rescinded for Minnesota, Walz also signed an executive order Thursday which could allow up to industrial and office workers to return to their jobs, some potentially as soon as Monday.
Walz described the actions during a Thursday news conference as a way to "start turning the dial and normalizing some of the things that have been taken away."
Minnesota schools were originally expected to reopen March 27. During the closure, schools have been engaging in distance learning.
"I am sorry for all of our students who will miss out on graduations, tournaments and end of year celebrations," Walz said in a Thursday news release. "While I recognize distance learning is a challenge for many families, it is critical to social distancing in Minnesota and supports the health of Minnesota's families. We will continue looking for ways to improve the current system and better support our children."
In the executive order mandating the school closure extension, Walz noted that
his administration "believes that we can make improvements to reduce disparities in student's experiences due to unequal access to internet."
Walz asked for schools to be given authorization to use operational funds to help support students with technological needs and nutrition services, including either being open for meals or delivering food to children in need.
Newsweek reached out to the Minnesota Department of Education for comment but did not receive a response in time for publication.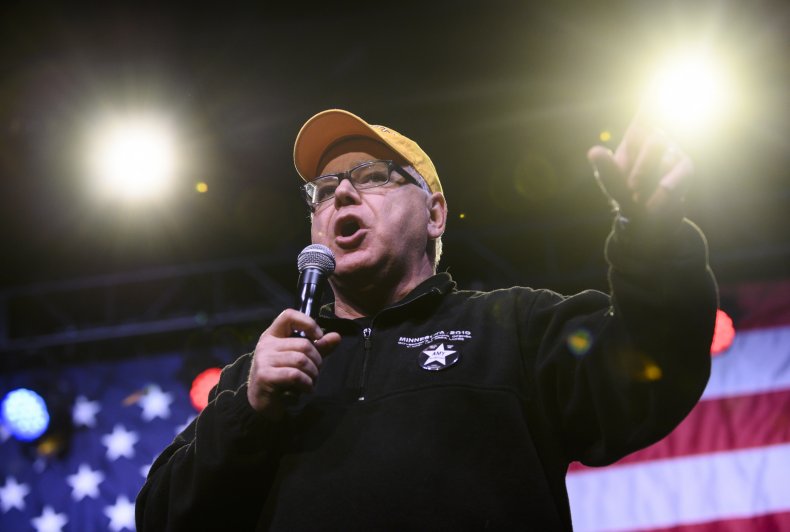 Although schools remain closed, some businesses could open as "beginning no sooner than April 26" according to Walz's executive order which allows non-critical exempt businesses to allow workers back on the job as long as the businesses can meet certain health standards.
Places of employment must create a preparedness plan for coronavirus, conduct health screenings of employees and require workers to maintain social distancing protocols. However, whenever it is possible for individuals to work from home, they should continue to do so. Sick employees should not report for work.
Included in the order are industrial businesses including manufacturing facilities, utilities and construction. Jobs involving natural resources such as agriculture, forestry and fishing are also included.
Office workers who perform their jobs at a desk and do not routinely face customers are allowed back to work. However, increasing the amount of space between desks, virtual meetings and maintaining social distancing guidelines were suggested by the Minnesota Department of Employment and Economic Development (DEED).
"This is a limited first step in the process of safely reopening some businesses and returning Minnesotans to work," DEED Commissioner Steve Grove said in a statement Thursday. "We will continue to listen to and seek input from business and community leaders and work with public health experts on creative solutions to put more people back to work as safely and quickly as possible."
Recent data indicated a total of 2,942 positive cases of coronavirus in Minnesota with 200 fatalities attributed to complications from the virus.