Minnesota High School Student Wrongly Accused of Sending Racist Messages, City Says
A Minnesota high school student wrongfully accused of sending racial threats to a group of black students at her school is now speaking out.
White Bear Lake High School sophomore Avery Severson said false accusations that she was behind recent racial messages reportedly received by a fellow peer and school student have left her feeling unsafe in her community and unsure of what her future now holds.
It was last week that anonymous messages containing death threats and the use of the N-word were sent to several students of color at the school through an Instagram group chat. As reported by The Daily Wire, screenshots from the alleged conversation through an anonymous account called "GoWhiteBear" contained the racial slurs and threats. The messages appeared to target students who formed a group for Black students at the school that is located near St. Paul.
The situation then led to students and teachers staging a walkout in solidarity against racism.
Severson, a while female, has since been interviewed by both The Daily Wire and Fox News. In the interviews, she noted that she and her father met with members of the school administration after she was first accused of making the comments by a fellow student. Severson said the school told her not to publicly say she didn't send the messages or draw more attention to the situation.
"I felt like I couldn't defend myself," said Severson, who told administrators she would have never made such comments and was in a driver's education class on April 7 when the posts were made to social media. Severson, a sophomore, has been escorted to and from her classes after the messages came to light.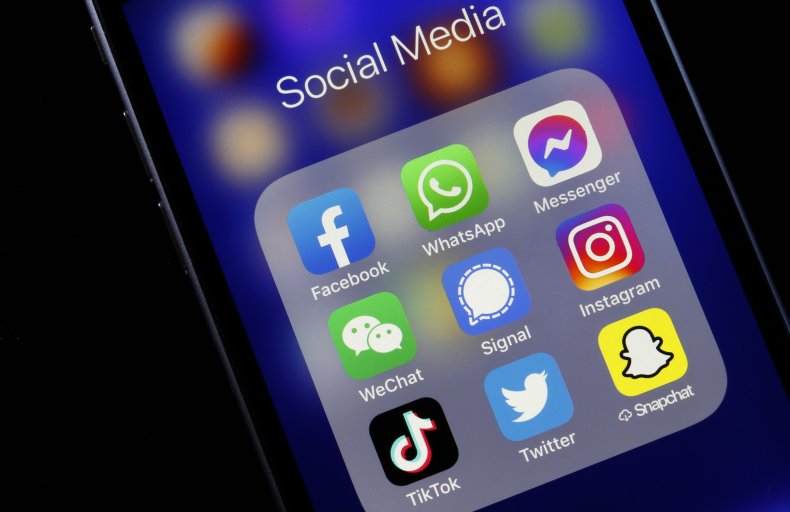 On Friday, Bear Lake City Manager Ellen Hiniker confirmed to Newsweek that Severson was indeed mistakenly accused.
"It is not Avery Severson," Hiniker wrote in an email to Newsweek. "That is a very misinformed rumor fueled by social media."
White Bear Lake Police Captain Dale Hager, whose police department has also been involved in the investigation, backed that up.
"I would stand by that as well," said Hager.
While The Daily Wire story featured screenshots from an alleged conversation between a fellow student named Precious Boahen, who Severson said accused her of racism, and the 'GoWhiteBear' Instagram, it's unclear who ultimately was behind the anonymous account, according to the city. That's despite a statement released by both the Superintendent of Schools Wayne Kazmierczak and subsequently from the City of Bear Lake, which noted a "still-unnamed female student" sent the messages.
It was on Wednesday that Hiniker's office released a statement to alleviate the tensions that arose after Kazmierczak sent out a letter to families describing the messages received as a "hoax." In the letter, he explained they were sent by a female student trying to raise awareness of inequitable treatment of students at the school. According to Kazmierczak, the FBI helped to identify the still unnamed student who created the anonymous account and later took responsibility for its creation. He wrote the student "poses no threat to students of color," describing the messages as "a hoax sent under false pretense."
But that statement left some in the community more confused rather than calmed about what actually happened. So Hiniker's office addressed what was described as "additional questions related to the active investigation involving an Instagram posting, which included racially charged threats directed towards students of color" through a released statement.
That statement went on to note that with the assistance of the FBI, a juvenile female had been identified as the creator of the anonymous account but that it hadn't been determined whether additional individuals contributed to the content of the posts associated with the account.
"Although the investigation is ongoing, it is important that the information we have at this time be shared to help ease fears associated with this particular incident," the statement read. It went on to explain that the juvenile involved indicated the purpose of their post was to raise awareness of social and racial injustice due to past incidents at the school.
Yet when queried, Hiniker said she didn't know whom the student was. "I do not know who, if anyone, reported the threats. The postings were spread through social media," she told Newsweek through an email Friday.
Meanwhile, during her interview with both The Daily Wire and Fox News, Severson noted that her efforts over the past year to create a Turning Point USA club have been thwarted by the school's administration. That's while Boahen was able to create a Black student affinity group with relative ease, she said.
While Hager said the police department would continue to investigate, he emphasized the school was looking further into the incident.
"Our case is still under investigation," said Hager, noting it's still unclear as to who was actually behind the anonymous account.