Minnesota Sheriff Says Dog Named Donald Trump Was Killed Legally After Supporters Call For Revenge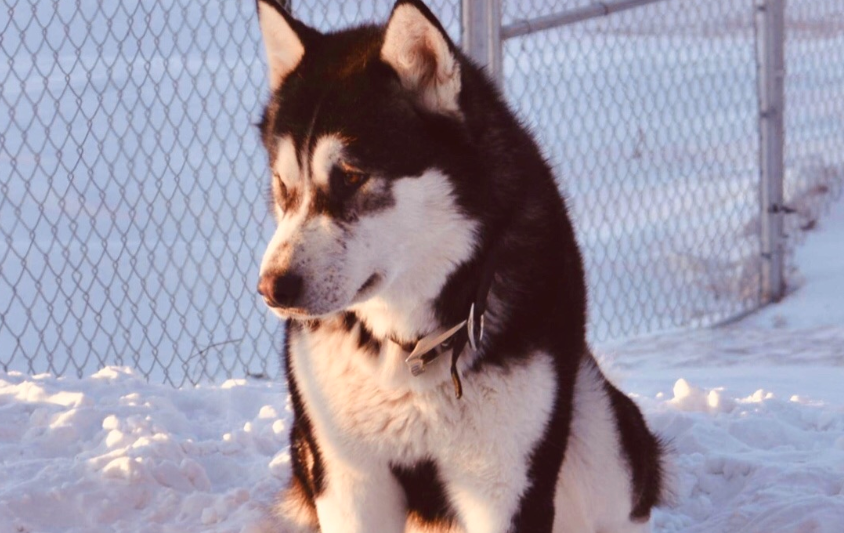 Police in Minnesota have said the shooting of a dog called Donald Trump was justified after its owner's Facebook post about the killing led to death threats.
The Jackson County Sheriff's Office said yesterday it had been forced to respond in the interest of public safety. "Facts have been misrepresented on social media sites. Unfortunately, people are now posting multiple threats of violence towards citizens in the area and justifying the threats based on these inaccurate posts on social media," officials noted.
On Monday, Minnesota man Randal Thom posted an image of the dead dog on social media. The caption said it had been "shot by a neighbor" four times. "Having to say my final goodbye to my best best friend Mr. Donald Trump," Thom wrote on his profile, which has a background declaring "Roger Stone Did Nothing Wrong" and numerous images from Trump rallies.
Thom added: "The b****** let Donald suffer for over 14 hrs. Please just pray for my sabity. (sic) I LOVED YOU SO MUCH DONALD." To date, the Facebook post and image has received thousands of comments and shares. The shooter's identity remains unknown.
In the comments under the post, numerous Facebook users called for retaliation and violence. "Shoot your neighbor eight times," one comment stated. Another person wrote: "Those that can harm animals or kill a baby will kill anything without just cause. Trump 2020."
Some suggested the animal was shot because of its name or a political ideology. "Mother f***ing liberals keep pushing," one individual fumed. A GoFundMe campaign reportedly started by a close friend of the owner said in an update that the dog had been slain by a "hateful Democrat."
But police said there was more to the story than Thom was letting on. It emerged that in the past three years, neighbors had filed 14 incidents with police about the man's dogs.
They include "dogs running at large in a county park, running at large onto neighbor's private property, biting a person who required medical attention, attacking pet dogs, killing goats, killing chickens, killing turkeys, chasing cattle, and chasing deer," police said. Thom himself also has pending misdemeanor charges from incidents related to his dogs, officials said.
The Jackson County Sheriff's Office confirmed that deputies were called to investigate the circumstances of a dog's death last Sunday—but found no criminality had taken place.
"The investigation results indicate that the person who eliminated the dog was legally protecting their livestock on their private property at the time," the department wrote.
Police said death threats against Jackson County residents would also be investigated. "When you own a dog, it's your responsibility not only to take care of the animal but also to keep it from injuring people or damaging others property," the department said. "This includes keeping your dog from attacking and killing neighbors' sheep, cows, horses, or other livestock."
Citing court records, the Associated Press reported yesterday that Thom had been convicted in 2015 on a petty misdemeanor of "dogs and cats at large." Thom did not immediately respond to request for comment sent via his Facebook profile.