Minnesota Man Raped His Girlfriend's Daughter, 17, After Covering His Face, Police Say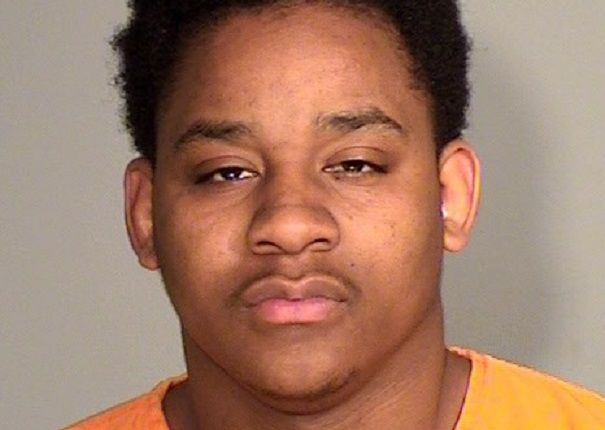 A Minnesota man has been arrested on suspicion of raping his girlfriend's teenage daughter while her mother was at work.
Trevall Devon Coleman, 26, has been charged with first-degree criminal sexual conduct after allegedly assaulting the 17-year-old girl at her home in St. Paul in the early hours of November 30.
Coleman is accused of assaulting the girl while she was lying on her bed after entering the home. The 17-year-old said she woke to find a man with her, but she didn't know who he was because his face was "mostly covered," according to a criminal complaint seen by KSTP.
Coleman is accused of covering the girl's mouth as she tried to cry for help, before punching her head while she struggled to break free and sexually assaulting her. Coleman is also accused of hitting his victim with a box-fan during the attack, reports the Pioneer Press.
The girl called 911 after the suspect fled the scene. She told officers she was at home with her 7-year-old brother while her mother was at work.
When police questioned Coleman about the attack, he claimed he had been at the Mystic Lake Casino, having got a bus from Union Depot in St. Paul. However, police said no buses at the depot go to the casino, and the only one that picks up nearby on University Avenue does not do so at the time Coleman said he made the journey, reports the Pioneer Press.
Surveillance footage from the casino also suggests Coleman was not there the night he says he was.
After a search warrant for the suspect's cellphone was obtained, officers were able to prove via his location data that he was in the house at the time the attack. Following his arrest on December 7, Coleman admitted to entering the home, arguing with the 17-year-old and hitting her. He denied sexually assaulting the teenager.
It was later revealed that the teenager'smother formerly had a protection order against Coleman following a previous incident in which he had forced his way into her home. Coleman was charged with burglary, terroristic threats and felony domestic assault in connection to that incident.
Coleman has previously been convicted with a string of felony domestic violence offenses, as well as car theft and drug possession convictions.