Minnesota Man Shot in Head at Funeral; Suspect in Custody
A Minneapolis man, 45, was shot in the head at a funeral on the Fond du Lac Reservation in Minnesota on Friday. He was subsequently transported to Cloquet Memorial Hospital, then transferred to Essentia Hospital in Duluth, according to the Associated Press, KBJR and KMSP. There is no word at press time about his condition, though authorities said that they did not believe his wounds were life-threatening.
The shooting happened at 10 a.m. local time in the Head Start building and community center in the Fond Du Lac High School on the Fond du Lac Band Reservation, and a rifle believed to have been used in the shooting was recovered at the scene by police.
There is a suspect in custody, identified as Shelby Gene Boswell, 28, at a press conference held by Derek Randall, the interim police chief in Cloquet, the town that most closely borders the Fond du Lac reservation.
Boswell is being held at Carlton County Jail, and the investigation, headed by the Minnesota Bureau of Criminal Apprehension, is ongoing.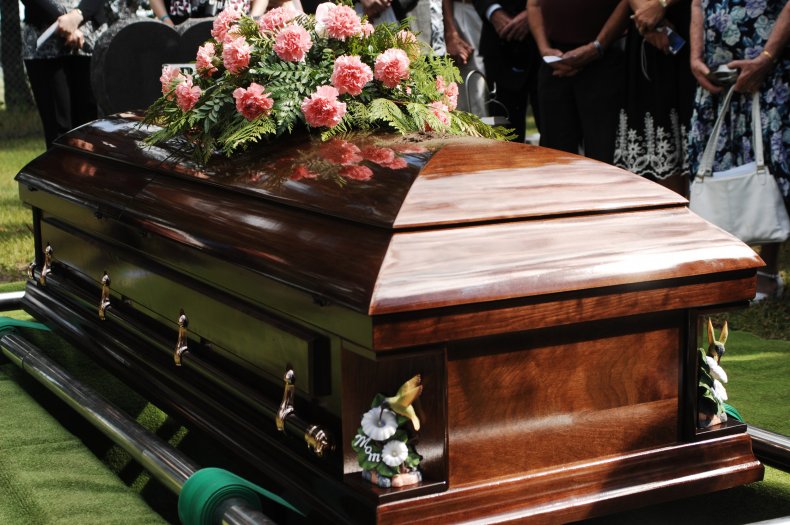 The suspect was restrained by other funeralgoers until police could arrive on the scene. Police say they believe the victim and the shooter knew one another and that the attack was not random but declined to release information as to the nature of their relationship. Neither men were members of the reservation, but the suspect had ties to it.
"How do you think you would feel if your community was hit with something like that on one of the most important ceremonies that our people have is a funeral?" asked Tribal Chairman Kevin DuPuis of WDIO. "I think the first thing was to continue with the funeral, to take care of that person, to send that person home the right way," he added, saying that focus shifted to comforting the grieving funeral attendees after the victim was transported to the hospital.
The nearby Fond du Lac Ojibwe School and Fond du Lac tribal offices were both placed on lockdown as a result of the shooting, said Fond du Lac Tribal Police. Though lessons were not ongoing at the time, some students were on-campus using the faculties. Once the lockdown was lifted, employees and students were allowed to go home.
"[Shootings] happen everywhere, but it especially hurts when it happens in your own community," said band spokesperson Rita Aspinwall during a press conference.
There are currently roughly 4,200 registered members in the Fond du Lac tribe.