Student's 'Deport Racists' T-Shirt Edited Out Of Minnesota School Photo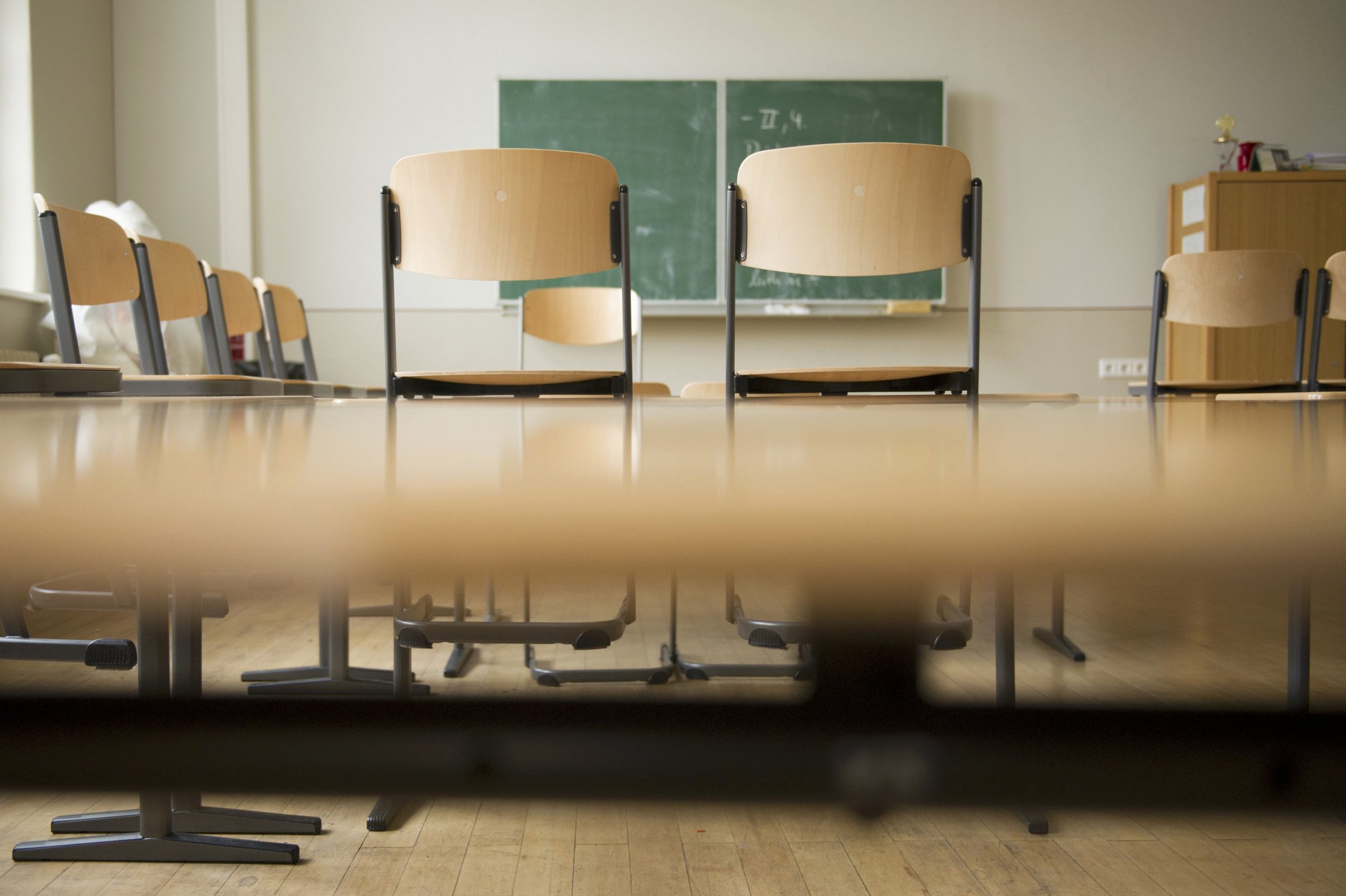 A high school in Minnesota has apologized after editing out a slogan on a student's shirt reading "deport racists" in a picture it circulated online.
The message from Fridley High School came after student Chris Vazquez highlighted the move in a tweet on Friday questioning the school's photo edit that was shared by more than 45,000 people.
"I don't recall myself owning a white T shirt," Vazquez tweeted. "The shirt actually said 'Deport racists,' and I would love to know whose decision it was to edit my shirt."
He added: "FHS claims to be a school that celebrated diversity of opinion, yet censors something expressing an anti-racist viewpoint."
Among the comments on the photo included people suggesting it would have had far fewer views if the school had not edited the anti-racist slogan out of the t-shirt, along with those who felt the school had acted poorly. However, some suggested the school's decision was intended to make the photograph less "political."
The original photograph congratulated a group of students—Vasquez among them—who had won awards for art and writing.
"Congratulations to our FHS Scholastic Art and Writing award recipients!" the original tweet said, also sharing a photograph of Vazquez in the edited shirt.
Sharing its apology for the photo edit, which left student Vazquez wearing a plain white shirt without the anti-racism slogan on it, the school wrote in a tweet: "We sincerely apologize for the miscommunication and frustration that yesterday's post caused our students," sharing a message with a longer apology.
The school explained it had removed the slogan because it wanted the focus to be on its students' "scholastic achievements," but added that it has apologized for the miscommunication, as well as "the frustration" it had caused the students.
Student's 'Deport Racists' T-Shirt Edited Out Of Minnesota School Photo | U.S.