Minnesota Dementia Sufferer Died After Beating by Care Home Staff, Investigation Finds
A 58-year-old man with dementia living at a care center in Minnesota died from bleeding in the brain several weeks after he was repeatedly punched in the face by a staff member at the facility, according to a state investigation.
Steven G. Nelson was left bleeding from the face after a staff member at the Chappy's Golden Shores in Hill City care home, "beat the crap out of him," according to another staff member interviewed by investigators, while a second employee held him down and a third failed to intervene.
Nelson, who was confined to a wheelchair, suffered internal brain bleeding and died weeks later at St. Mary's Medical Center in Duluth. According to a report by the Minnesota Department of Health, a doctor ruled his death as natural causes due to a non-traumatic brain bleed, but later told investigators that if he was aware of the alleged abuse it would have "definitely affected the findings."
Minnesota governor Tim Walz said he is "outraged by the abuse" exposed in the investigation.
"All Minnesotans deserve safety and dignity," Walz said in a statement. "My administration will work tirelessly to root out elder abuse, ensure thorough oversight and investigations, and provide justice to victims and their families."
The report's findings arrived after regulators took the unprecedented step of suspending the facility's license for 90 days in December.
"Our regulatory staff took swift action after gathering information that indicated the situation posed an imminent risk to the health, safety and dignity of the clients served by this provider," Minnesota Health Commissioner Jan Malcolm said in a statement at the time.
The report does not state when the alleged assault occurred or when Nelson died. Tricia Olson, owner of Chappy's Golden Shores, denies the attack against the 58-year-old ever took place and says the statements provided were given by resentful former employers.
"One hundred percent, this never happened," Olson told The Star Tribune. "This client was extremely happy, and nobody had any issues or concerns about his well-being while he was here.
"We've been in business for 23 years and never had an issue with anything," she added.
The care center's certified nursing assistant Stephanie Andrews also said Nelson was "never, ever abused" at Chappy's.
"He was taken care of greatly, he was loved, and he did not pass away at Chappy's, he passed away in the hospital after an operation," Andrews told KSTP.
Hill City Police said they have opened an investigation into Nelson's death and are expecting to incorporate other allegations of abuse at Chappy's into the inquiry.
"This is deeply disturbing to say the least," Hill City Police Chief Josh Kimball told The Star Tribune.
Nelson's family are calling for homicide charges to be brought forward. "If we don't hold someone accountable, then it's going to happen to someone else," said Connie Billmeier, Nelson's older sister.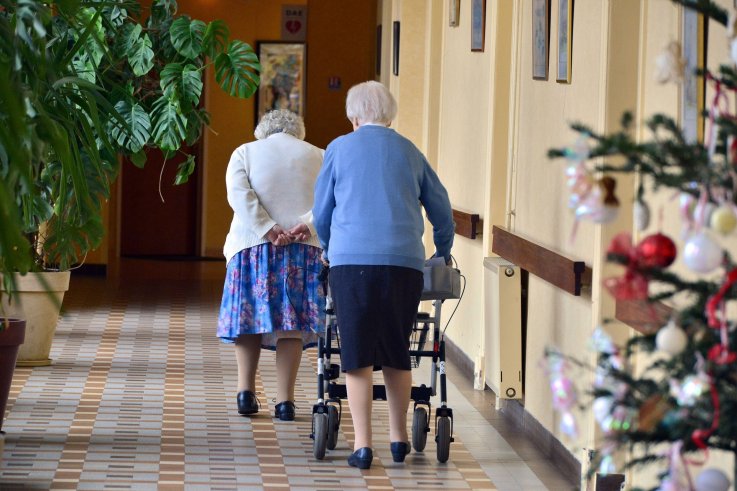 Minnesota Dementia Sufferer Died After Beating by Care Home Staff, Investigation Finds | U.S.