Minnesota Sneaker Store Forced to Close for 7 Months Due to Looting Is Looted Again
A sneaker store in Minnesota has been looted again after it was forced to close for seven months when it was initially robbed in the wake of George Floyd's death.
This week, STUDIIYO23 in Minneapolis was looted amid the recent unrest that has broken out in response to Sunday's police shooting of 20-year-old Daunte Wright.
"Yes, we were hit again by thieves who took advantage of yet another senseless death of a young Black male at the hands of law enforcement," the business announced on Instagram Tuesday. "We stand firm with the family of Daunte Wright and with all families who have had to live through such unfathomable heartbreak. We can't even begin to imagine what the family must be going through. Our losses mean absolutely nothing compared to the loss of his life."
The store had just reopened two weeks ago after it had been closed for seven months as it recover from being looted a first time. Last May, rioters took $150,000 in merchandise from the store.
"The first time was pretty devastating because we would see squad cars drive up and nobody was able to help us," owner Moh Habib told Fox News on Wednesday. "And I get it. I mean, the city, the first time around, was, everyone saw the videos, on fire. I believe the police force was already strained that evening. Then this past evening, I still understand—there's apps to show you where crime is happening and it was all around us. We were being surrounded by looters."
Habib said while the police were unable to help him during the first looting, law enforcement officers were at the store when he arrived to the scene this time. But because of the unrest across the city, police left to attend other calls as soon as Habib identified himself as the owner.
He said after officers left, it was up to him to protect any further property theft from STUDIIYO23.
"If it wasn't for myself and five staff and friends who were, unfortunately, had to be armed in front of our boutique, looters kept coming in waves to try and get us again," he said.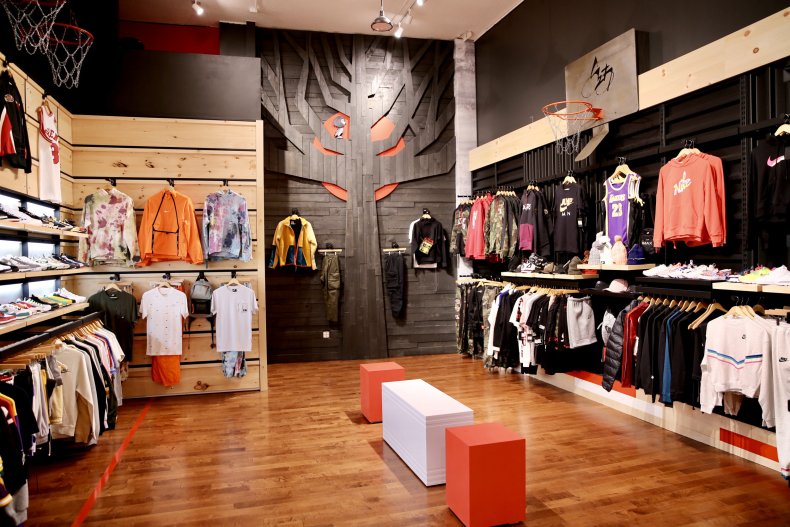 Habib said he had been taken aback that his store was hit again, especially since it is 15 miles away from Brooklyn Center, where Wright was fatally shot and where most protests were happening. But he also said the store's status as a community spot might have made it a target for thieves.
STUDIIYO23 also operates as an art space that hosts poetry, open mic, musical events and art exhibitions, according to its website.
"It's just a matter of opportunists looking for any chance to thieve, loot, burn, break into property that's not theirs," Habib said. "It's a shame that people are taking advantage of an already terrible situation."
"For us to be able to reopen and be the light in the city that people expect us to be and all our community actions, it's tough to know that we have to close again," he added. "It's my sole source of income for me and my two little kids. And my staff, it's their only source of income as well."
A GoFundMe page that was launched back in May after the killing of George Floyd remains open and has raised more than $48,000. STUDIIYO23 has also asked that people consider donating to its community initiative, STUDIIYO SCHOLARS, which targets students in Minnesota who lack family support or financial resources to pursue higher education.
"We would like to thank our wonderful Community for their support and expressions of love that we've received this week and really, throughout our decade-long run in the Twin Cities," Habib told Newsweek in an email. "We wouldn't be here without you and we thank you for the support. It's means so much to us. We are going to do our best to rebuild once again and come back even harder than before. Our mantra this past year has been: 'Better, Stronger, Together' and it rings more true now than ever. We will be back."
Habib noted that small business owners across the country have suffered this last year as a result of the protests that swept the nation last summer—some of which grew violent and led to instances of looting—and shutdowns from the coronavirus pandemic.
"We're not the only ones," he said. "Thousands of businesses across Minnesota and across the U.S. were devastated not only by lootings, but then you add on top of that the pandemic and economic pressure that that puts on businesses owners all across the nation—it's been really tough."
Update 04/14/21 3:54 p.m. This story was updated with comments from Habib.