Minnesota State Senator Second Elected Official in 21 Days Who Says They're Victim of Revenge Porn
A former intimate partner of Minnesota State Senator Scott Dibble distributed graphic photos of him to colleagues, just three weeks after former congresswoman Katie Hill went through a similar situation with photos that were dubbed "revenge porn."
Both Hill and Dibble's photographs fit into the category of what is colloquially called "revenge porn" and what experts call "nonconsensual pornography." This means explicit images of a person that may or may not have been taken consensually, but that are released to the public without the victim's approval.
In what was a surprise statement, Dibble said a "former friend" had been harassing him after a "brief intimate and consensual relationship with this person," reports the StarTribune.
"When I attempted to end the relationship, I was threatened with embarrassment as this individual attempted to coerce me into continuing the relationship," Dibble said.
"My resistance to his threats was met this morning with a communication that was sent to my colleagues with what had been private photos, videos, and text messages."
The Democratic-Farmer-Labor Caucus spokesperson, Ellen Anderson, confirmed that an unknown number of lawmakers received emails with attachments of the sexually explicit materials.
The man behind this intrusion of the senator's privacy has not been identified. He apparently lives outside of the country and has no connection to politics or Dibble's professional life. He met the man once in person was said the relationship was never physical.
Dibble told his colleagues that he made "an error in trust and judgment" and that he was embarrassed by all that had happened since then.
Anderson said this incident has nothing to do with Dibble's legislative work and said she was not aware of any plans for the senator to resign.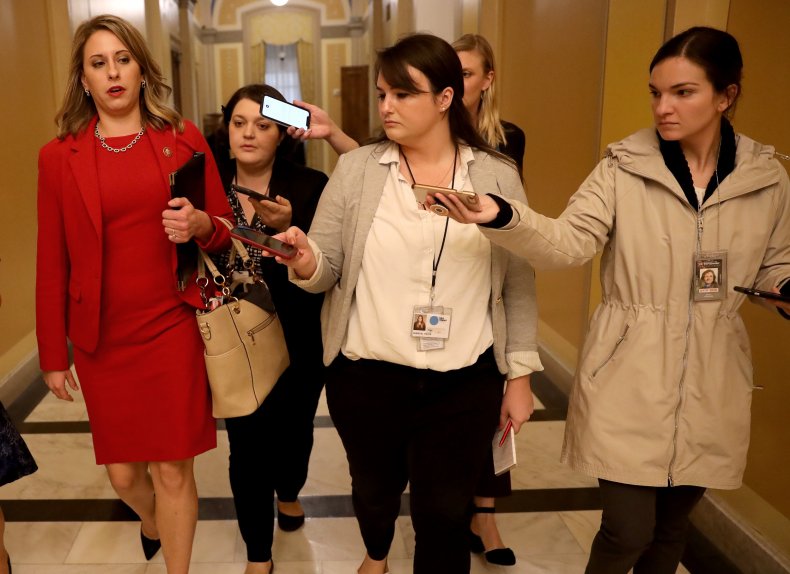 He also thanked his family, friends and colleagues on both sides of the aisle for all of their support on what he described as "one of the hardest days of both my personal and professional life."
Dibble has been married to Richard Leyva since 2008.
"Quite honestly, he committed a crime. This is revenge porn. This is sharing of explicit images that were understood to be private," Dibble told MPR News. "He sent them out to quite a few individuals with the explicit intent to harm me, to embarrass me and harm my life."
"Our marriage is strong, and no act of coercion will ever break this marriage apart," Leyva said in the same MPR News interview.
Minnesota lawmakers outlawed revenge porn in 2016 when they passed a bill making it illegal to knowingly "disseminate, sell or publish an explicit sexual image of someone without their consent."