Minnesota Vikings vs. Denver Broncos Preview: TV Channel, Time, Where To Livestream Preseason NFL Game
The Denver Broncos and Minnesota Vikings are set to get their respective years underway on Saturday when the two teams are scheduled to play in a preseason matchup.
The story for the Vikings this offseason was their high profile signing of quarterback Kirk Cousins, formerly of Washington. The quarterback has said he's getting the hang of the offense's systems of protection, which he described as a key element of getting comfortable under center for a new team.
"The more I can get the protections dialed in, the better I'm going to be able to play," Cousins said this week, according to the team's website. "But I do think we've been pretty solid, and the defense in practice holds their disguises a very long time—again, continuity, they know what they're doing, they can trick you—but I think we've been on top of it for the most part, and it's going to be good to go against some other defenses here in the coming weeks."
He'll get a shot to face a new defense taking on the Broncos. Chances are he won't be in the game for long, however, since it's just the first preseason game that doesn't particularly count for much.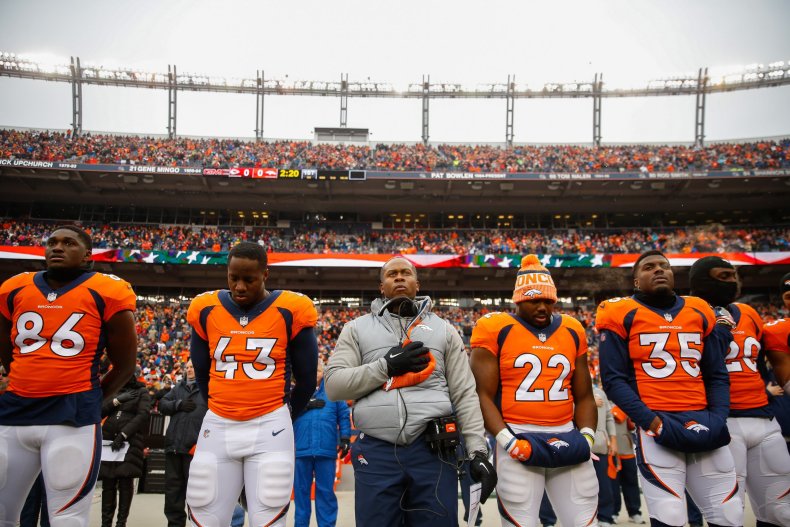 But the Vikings could have their hands full for those few first-stringer plays. Denver's star pass-rusher Von Miller is expected to get some playing time after sitting out nearly all of the 2017 preseason.
"He's totally healthy," Head Coach Vance Joseph said on Thursday, via the Bronco's team site. "He's had a great camp, and we have no reason not to play Von. Von's in good health and good spirits, so why not?"
But don't miss the start of the game if you want to see Miller in action.
"The first team will get two series, max," Joseph said. "Obviously things happen on game day, but just two series, max. After that, we'll go with our twos, hopefully, through the first half to probably the middle of the third quarter. And give our threes a chance to play probably third quarter to fourth."
Here's everything you need to know to watch the game:
Start time: 9 p.m. ET
TV channel: NFL Network
Live stream: NFL Gamepass or fuboTV (Here's everything you need to know about fuboTV, including how to start a free trial.)