Minnesota's COVID Positivity Rate Reaches Pre-Vaccine Levels Ahead of Thanksgiving
The COVID-19 positivity rate in Minnesota—the state with the worst coronavirus outbreak—has reached pre-vaccine levels just a week before the start of Thanksgiving.
This week, the state's positivity rate rose above the 10 percent high-risk threshold for the first time since December 2020, when vaccines were not yet widely available to the majority of Minnesotans.
As of Tuesday, 1,348 people in the state have been hospitalized with the virus, the highest number of ICU patients Minnesota has seen this year. Another 51 people died from COVID-19, bringing up the state's death toll above 9,000, according to the Minnesota Department of Health.
Minnesota Health Commissioner Jan Malcolm told reporters on Tuesday that only 2 percent of staffed hospital beds remain available amid the latest surge.
The number of beds available in the metro area is even more fraught with only eight ICU beds open across the Twin Cities' entire hospital system.
Data from the U.S. Centers for Disease Control and Prevention (CDC) shows that Minnesota's 10.3 percent seven-day rolling average makes the state the worst the nation has seen in the last week.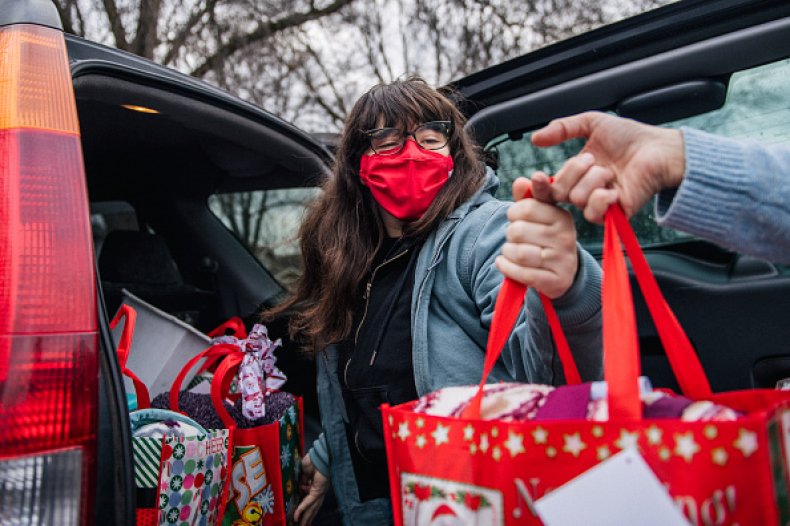 The last time the state's positivity rate was this high, Minnesota was battling a severe COVID wave that led Governor Tim Walz to reorder the closure of businesses and announce restrictions on social gatherings for four weeks.
These high-virus levels haven't been seen since vaccines became available to the masses earlier this year.
Infection rates remain highest in central and northern Minnesota counties, where populations have the lowest vaccination rates in the state.
Data from the CDC shows that in Kanabe County, only 47 percent of individuals aged 12 and older have received at least one dose of a COVID-19 vaccine. That figure is slightly higher in Wadena County, where it is 58 percent.
Comparably, 78 percent of people in Minnesota above 12 years of age have received at least one dose of a vaccine.
On Tuesday, state health officials urged people to get inoculated, either with their first series or a booster shot, given that vaccinated people's immunity may be waning.
Officials added that while they were monitoring federal discussions about expanding eligibility for booster shots, they are ready to move ahead and make them available to all Minnesota adults, with or without the Biden administration.
"Given the very serious circumstances here in Minnesota ... we're preparing to move ahead independently this week to expand booster eligibility if there is no action at the federal level, which we definitely hope there will be this week," Malcolm said during a news conference.
"With the current case levels that we have and as we now head indoors for the winter and gather for the holidays, this booster protection is particularly important and timely," she added. "We need to do all we can to make sure all Minnesotans have the full benefit of vaccine protection to help themselves, their communities, and the entire state get out of the grip of this fall COVID surge from the Delta variant."