Minturn Fire: Eagle County, Colorado, Wildfire Sparks At Gun Range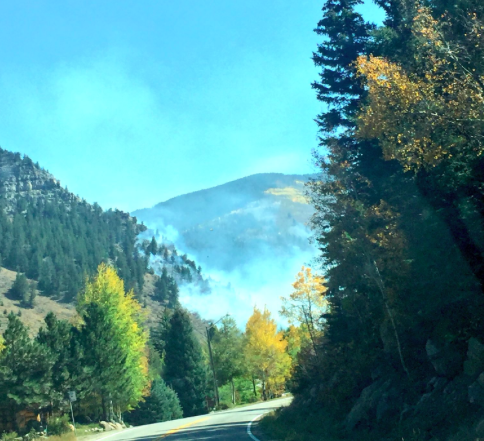 A wildfire broke out at Minturn gun range in Eagle County, Colorado, on Saturday, local fire authorities said. The Eagle River Fire Protection District confirmed it was responding to the fire and asked people to avoid the area.
The National Weather Service confirmed the fire was burning along US 24 near Minturn. Colorado State Patrol asked that people avoid Highway 24 to allow emergency crews to get through. Roads were likely to close in the area.
It was not immediately clear how the fire started, though Stage 1 fire restrictions were in place on Saturday, the Aspen Times reported. During such fire restrictions, shooting at gun ranges is allowed though some restrictions are placed on the activity.
The fire continued to spread thanks to strong winds. Helicopters were deployed for air drops to aid in containing the fire, according to the Vail Daily News.
Multiple agencies were on scene to aid in the firefight including the Greater Eagle Fire Protection District, the Vail Fire Department, the Eagle County River Fire Protection District and the Eagle County Sheriff's Office.
It was not immediately clear whether any structures were threatened by the fire.
This is a developing story and will be updated as more information becomes available.